In the cryptocurrency ecosystem, meme-based tokens are becoming increasingly popular, and the latest addition to this trend is Memecoin ($MEME), which has been listed on Binance. Behind Memecoin is Memeland, an initiative built on the Web3 ecosystem of 9GAG, and the $MEME listed today is Memeland's native ecosystem "token."
Details
Total Supply: 69 billion $MEME.
Initial Circulating Supply: 8,797,500,000 $MEME, approximately 12.75% of the total supply.
The token distribution is as follows;
The Memecoin ($MEME) token distribution was divided among various groups. Through Binance Launchpool, only 1.38 billion tokens, which is 2% of the total token supply, were allocated to investors.
For the community portion, 7.59 billion tokens, which make up 11% of the supply, were allocated during the community sale, with each token priced at $0.001.
Through private sales, a 12% segment, amounting to 8.28 billion tokens, was also distributed at the same fixed price of $0.001.
The largest part of the token distribution was carried out through an airdrop, with 17.25 billion tokens making up 25% of the distribution, allowing a wide user base to be included in the token economy.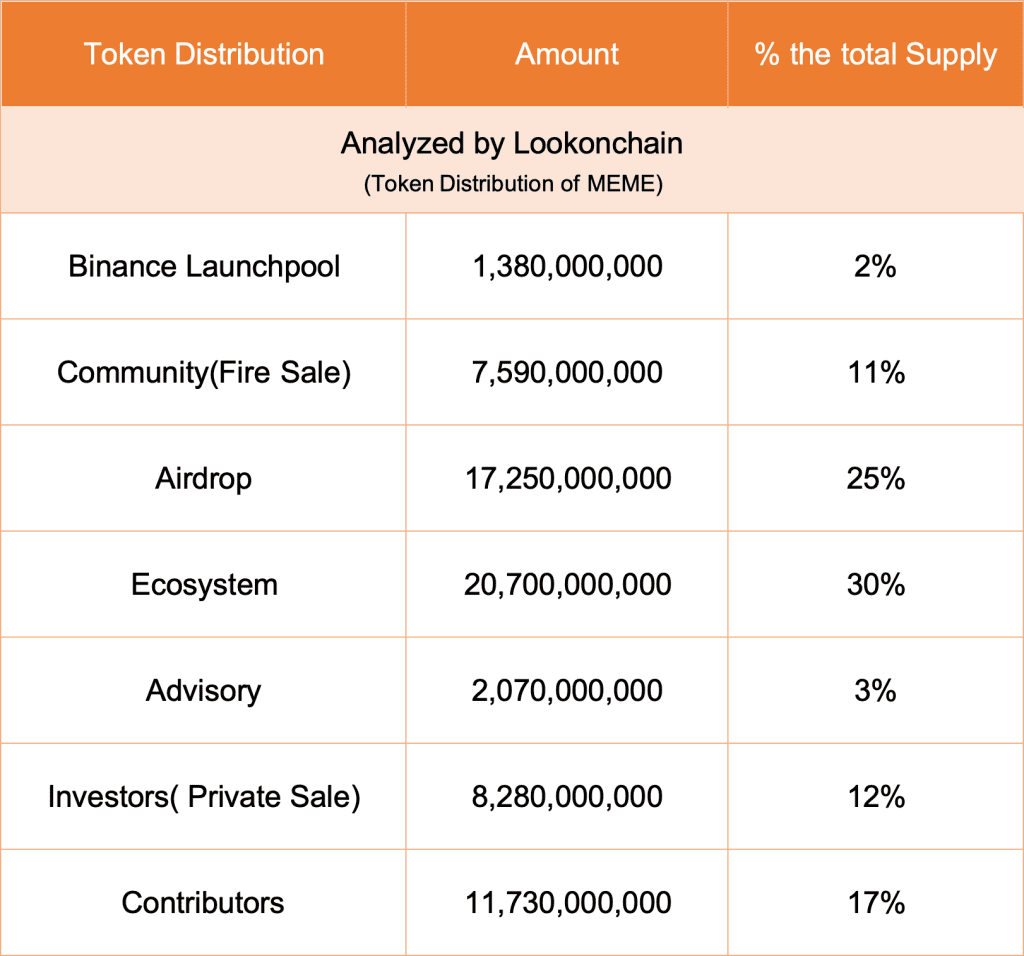 Market May Face Selling Pressure!
It was determined that with the first airdrop, 7 out of 10 addresses transferred 214.88 million $MEME to exchanges. This could indicate significant selling pressure in the market.
It has also been revealed that the Memecoin team transferred 10 million $MEME to a DEX to provide liquidity.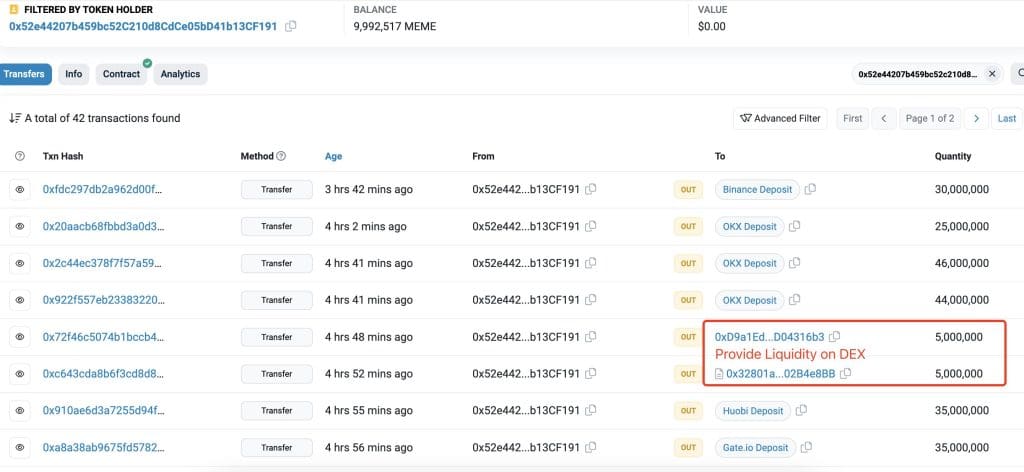 Furthermore, it is believed that a substantial amount of tokens were invested in major exchanges for market making. The amount deposited to significant exchanges such as Binance, OKX, Bybit, KuCoin, Gateio, and Huobi was determined to be 670 million $MEME ($15M).
Source: Lookonchain