The Miss Universe Organization has emphasized that it has no affiliation with the Miss Universe Coin project, which was announced during the Philippine Blockchain Week (PBW) earlier this month. PBW stated that they are in communication with all relevant parties and will release an update soon.
What is Miss Universe Coin?
Earlier this month, a project called Miss Universe Coin was announced at PBW. Donald Lim, the founder of the organization managing PBW, stated during the event that PBW would launch "Miss Universe Coin." However, following the announcement, the official Miss Universe Organization stated that it had no connection to the coin project and labeled it as a scam.
Statement from the Miss Universe Organization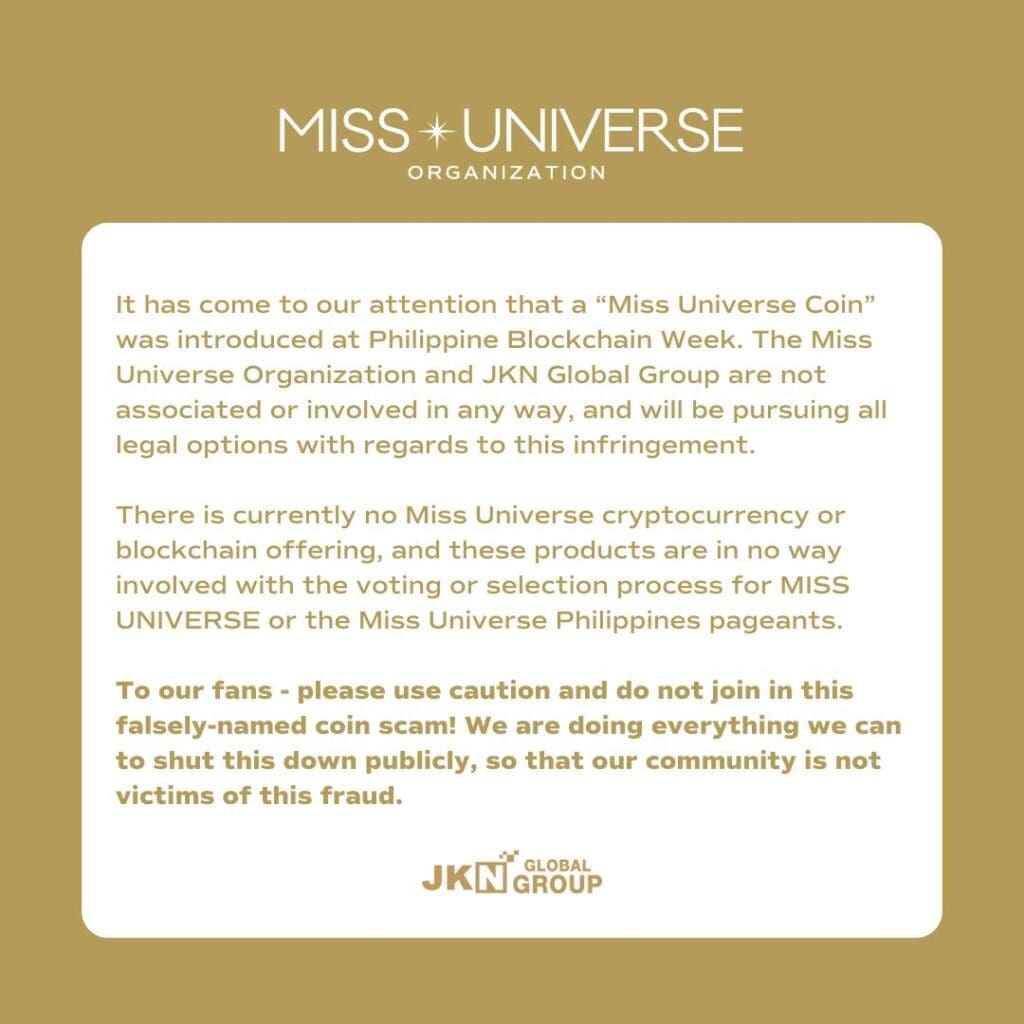 On September 22, the official Miss Universe Facebook page announced that the Miss Universe Organization and the company behind the pageant, JKN Global Group, were not associated with the coin project announced during the PBW event. The organization stated that it would "explore all legal options" regarding this breach.
In a statement sent to Cointelegraph by a representative of the Miss Universe Organization, Miss Universe Coin was alleged to be a "scam," and it was mentioned that this issue is expected to be further publicized in other events worldwide.
"We suspect that there are people planning to raise this issue in blockchain conferences in Dubai and Singapore in the coming days. If you see it there, please do not publish it; it is a scam."