BTC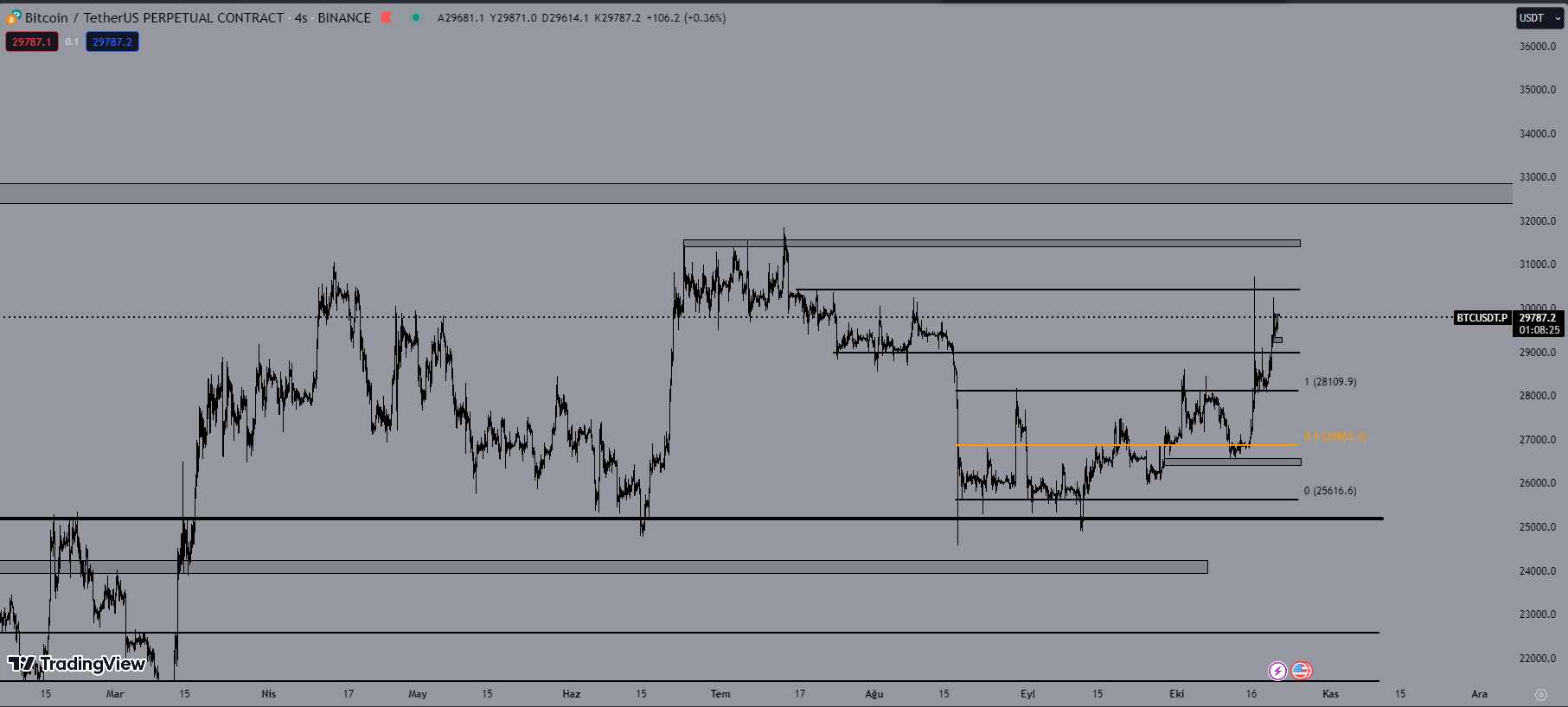 Looking at the current picture, BTC continues to maintain its bullish structure. In times of war, products with limited supply are always preferred, and in this environment, BTC, like gold, has shown positive divergence from the market. It gained momentum with the fake ETF news and didn't lose its pace afterward. The first support level I'm monitoring is around $29,000. As long as this level is not breached, I will continue to have a bullish outlook for BTC. The next support level I'm watching is the former range high at around $28,100. On the resistance side, I believe that $30,400 is significant. If it manages to break above this level, I think the price could first rise to $31,500, and then to around $32,500. This scenario requires the bullish structure to be maintained and no negative fundamental news flow. I consider pullbacks as long opportunities until the bullish structure is disrupted.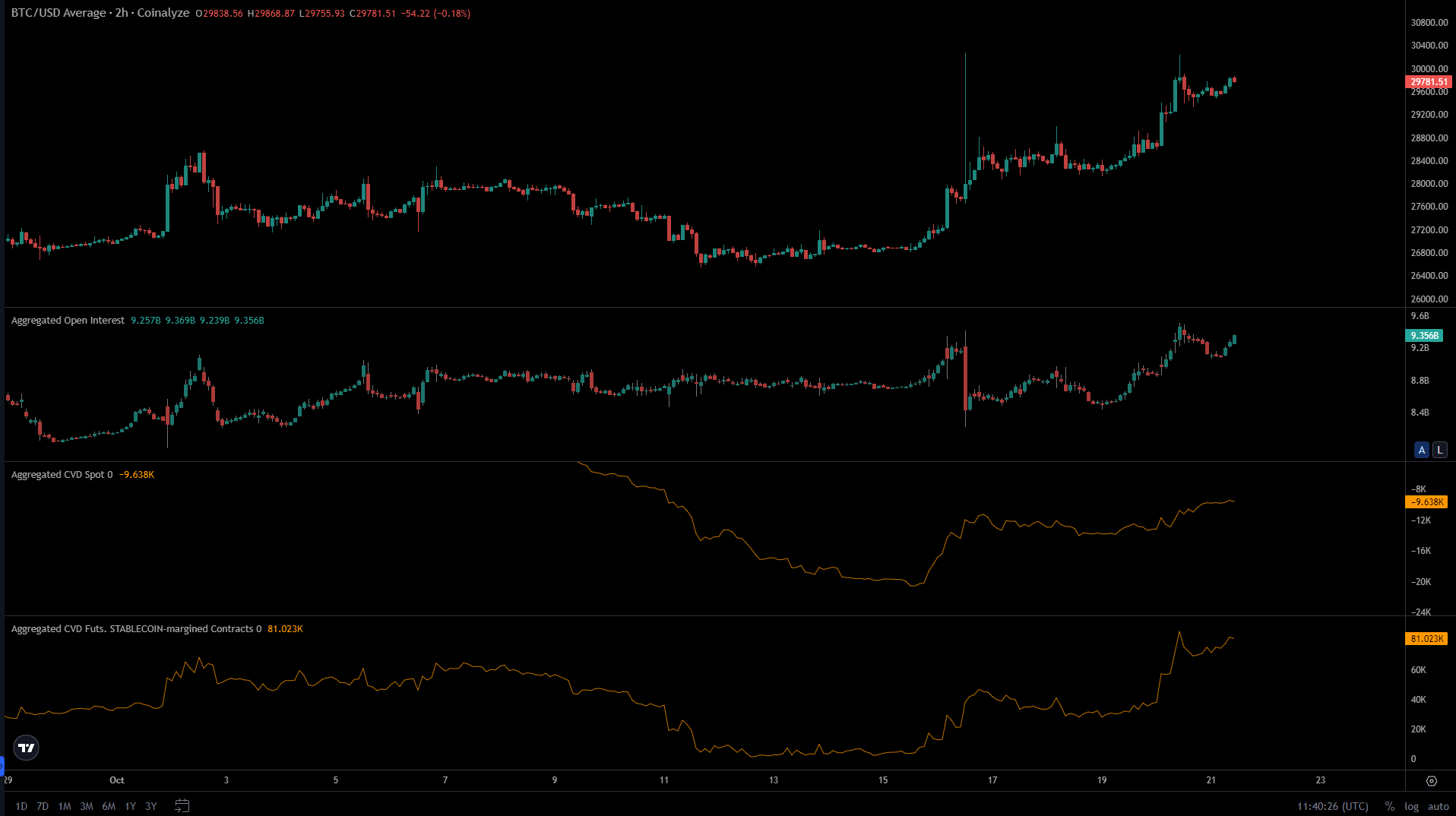 The rise is also supported by the spot side.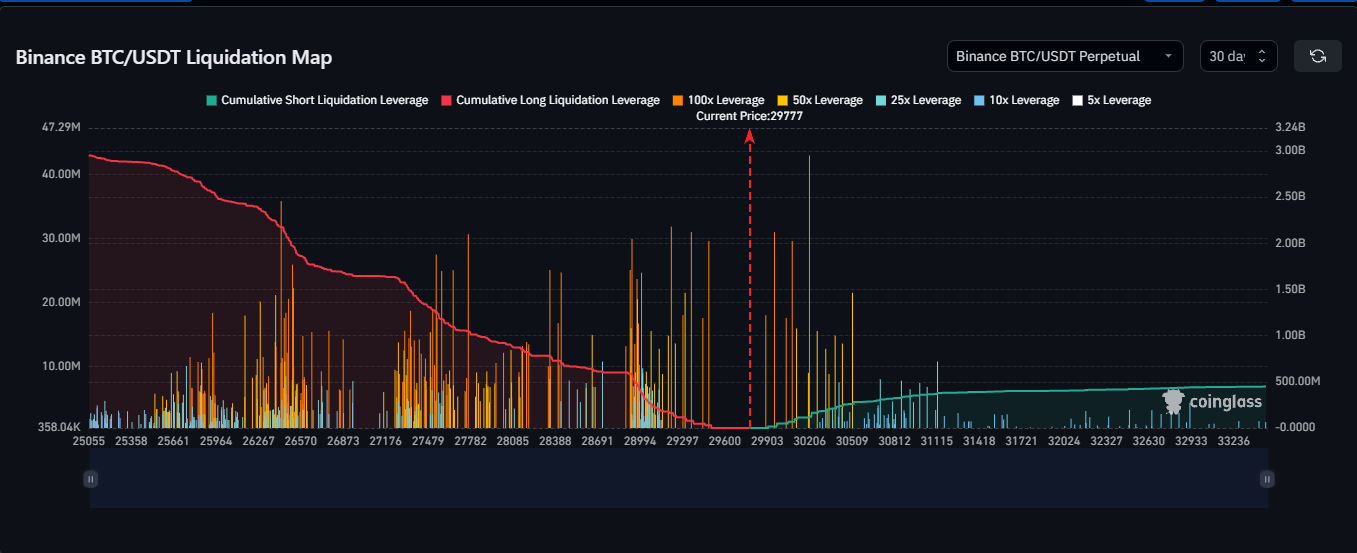 If the price is to enter a downtrend, it may at least want to clear the liquidity above the $30,000 level.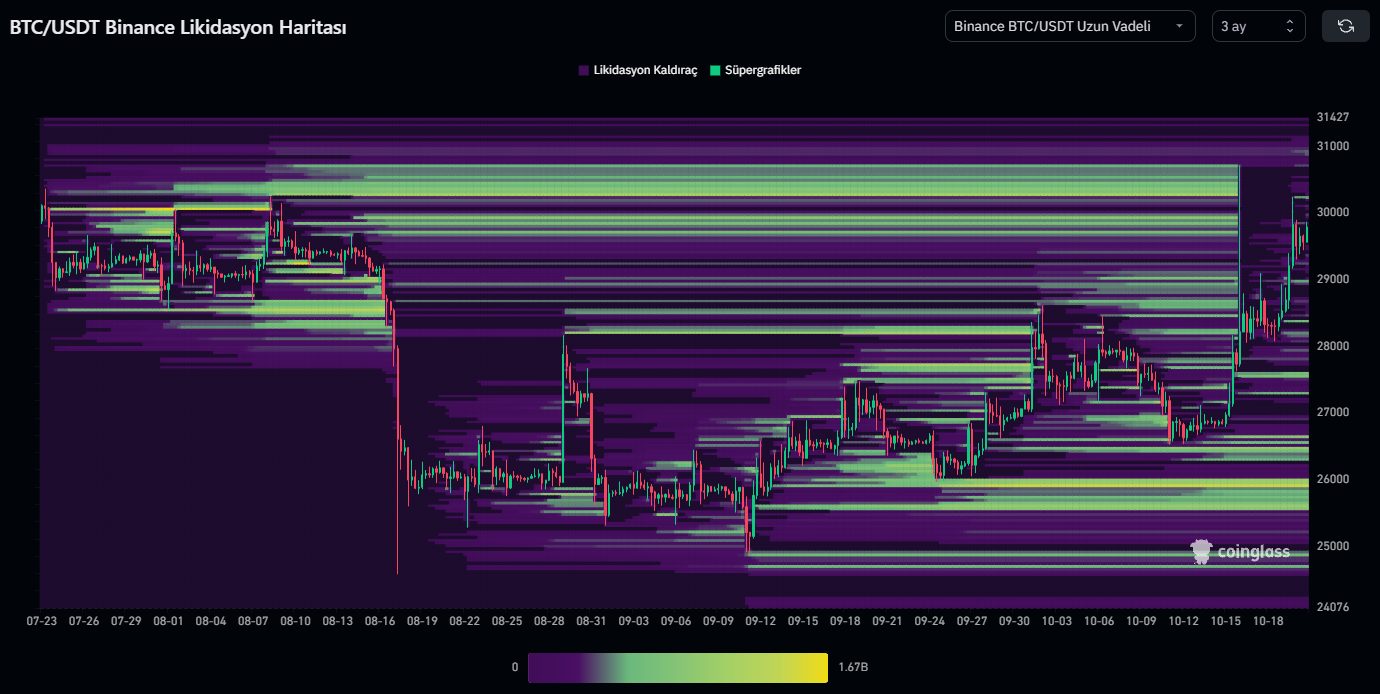 BTC CME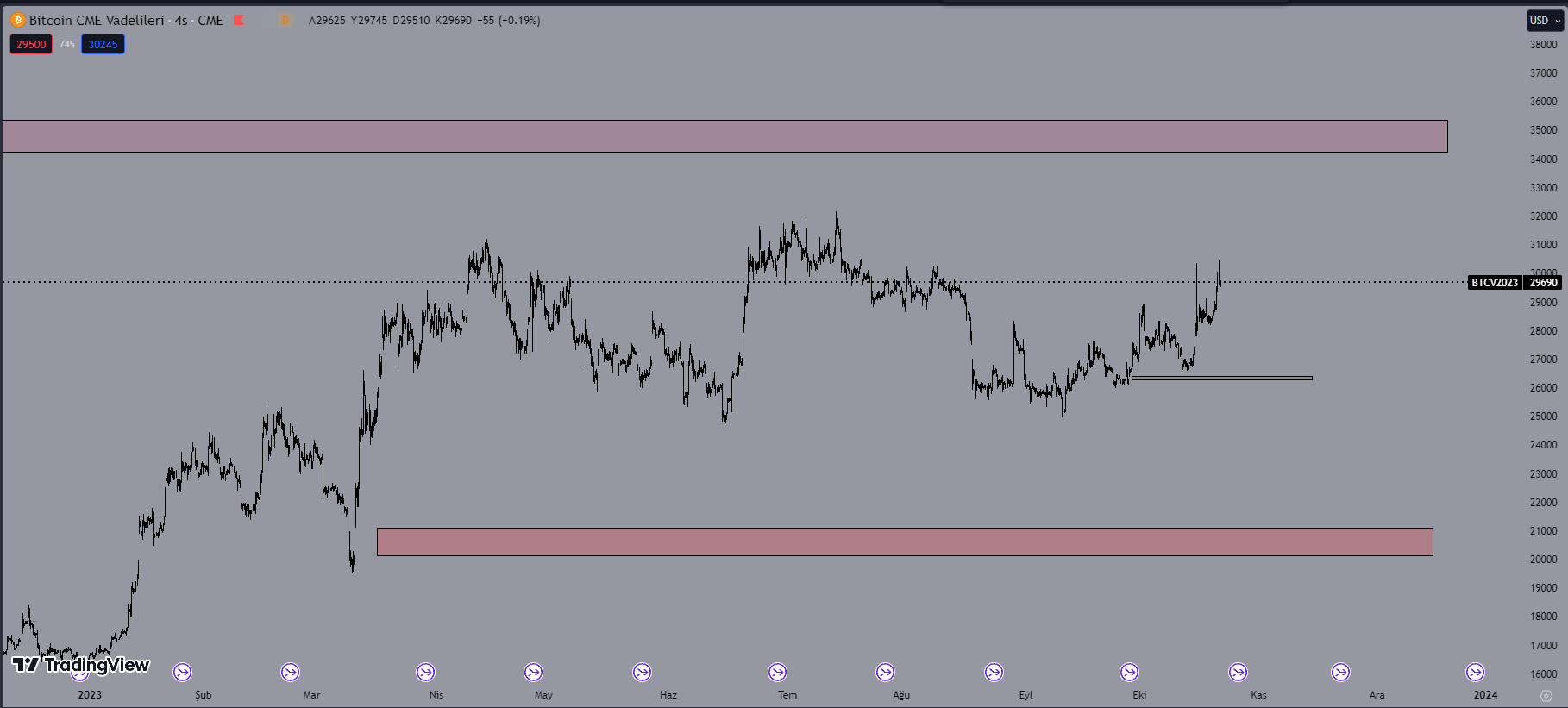 There are price gaps at $26,300, between $20,000 and $21,000, and between $34,000 and $35,000.
USDT.D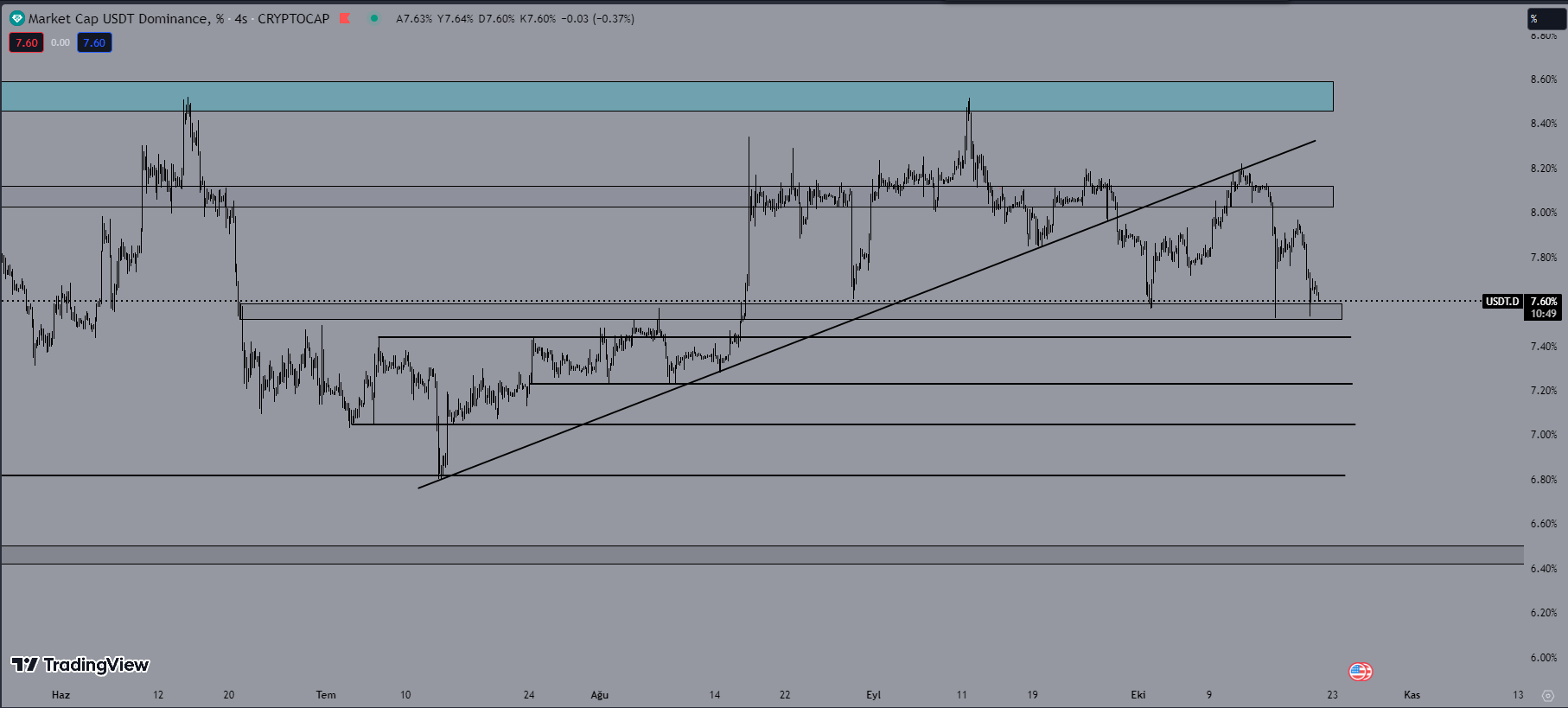 After breaking its uptrend and providing a retest, we entered a long trade on BTC from $26,560. The current level is a support level. If the 7.60%-7.50% level is lost, further continuation of the uptrend is expected. The next level I'm watching is 7.23%. The resistance level I'm monitoring is 7.92%.
TOTAL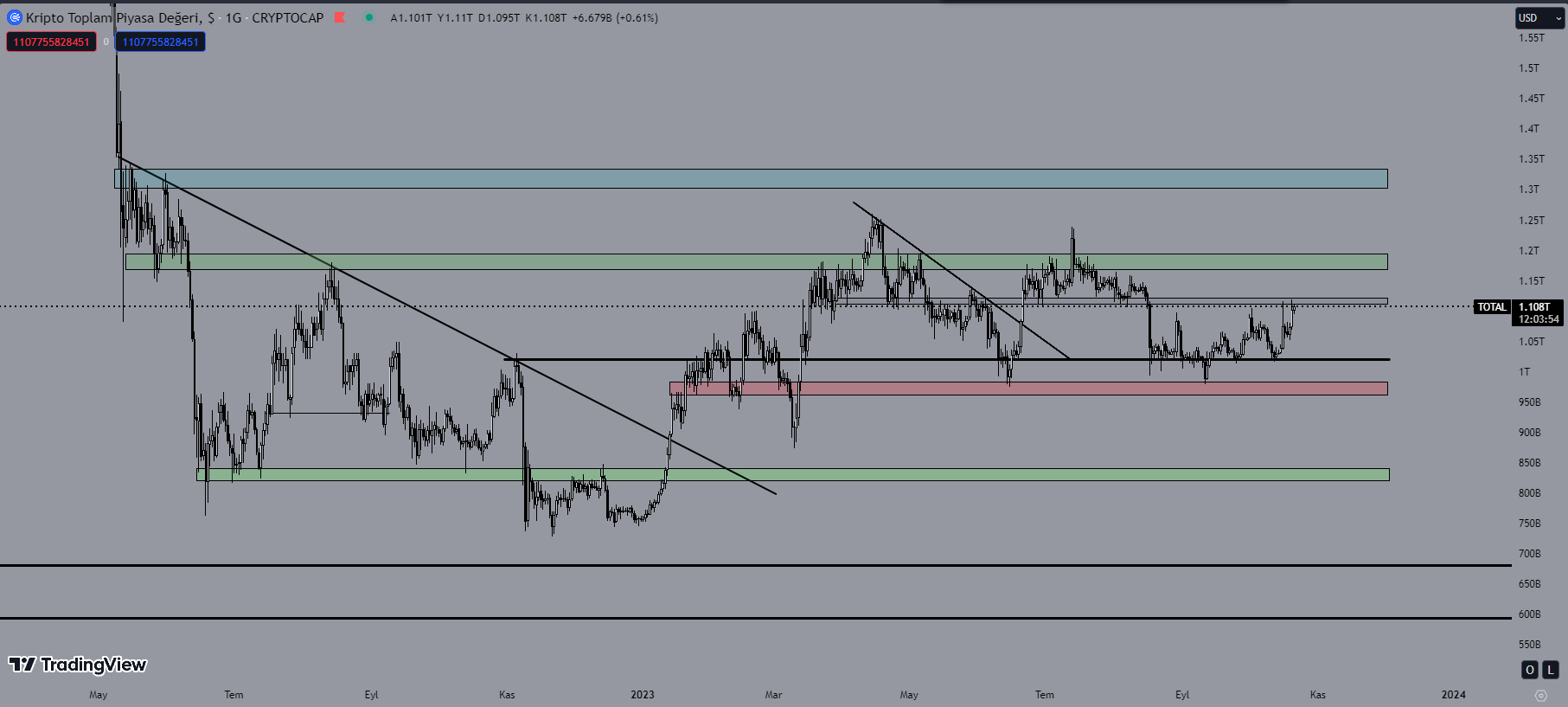 When we look at the current view, the total market cap is at a resistance level. The $1.02 trillion level is the first support I'm monitoring, followed by $980 billion. If it breaks above its current resistance, I expect it to test the upper blue box at $1.30 trillion.
The analysis shared here are not investment advice; however, they present support and resistance levels that are believed to provide short to medium-term trading opportunities in the market. The responsibility for making trades and managing risks lies with the user. It is strongly recommended to use stop-loss orders in the trades that are shared.