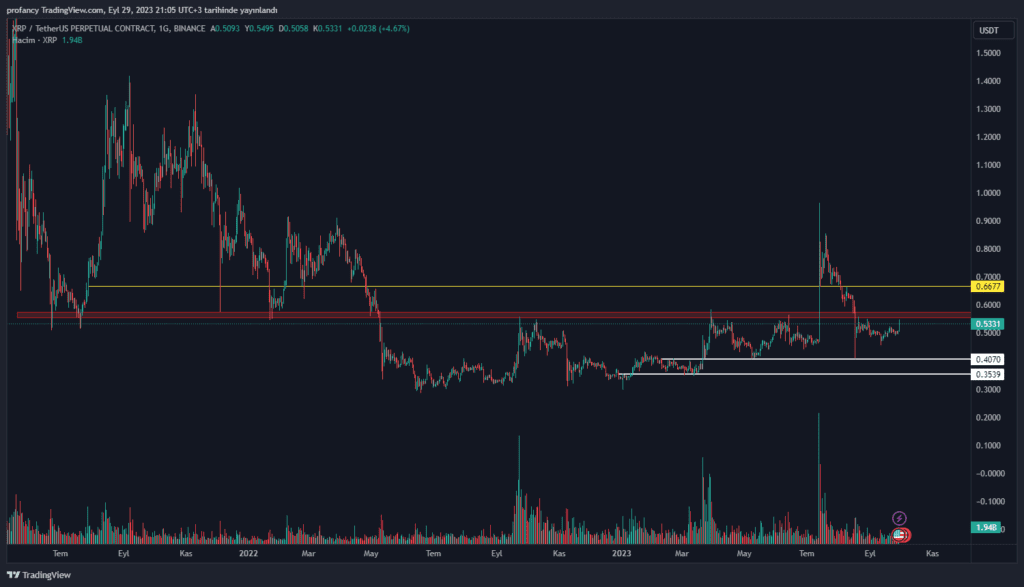 With the news that came in July, Ripple had shown a 105% increase. However, in a market dominated by a bearish trend and the absence of further news, retracements continued. As we mentioned in our previous XRP analysis, it received a response from the $0.41 level.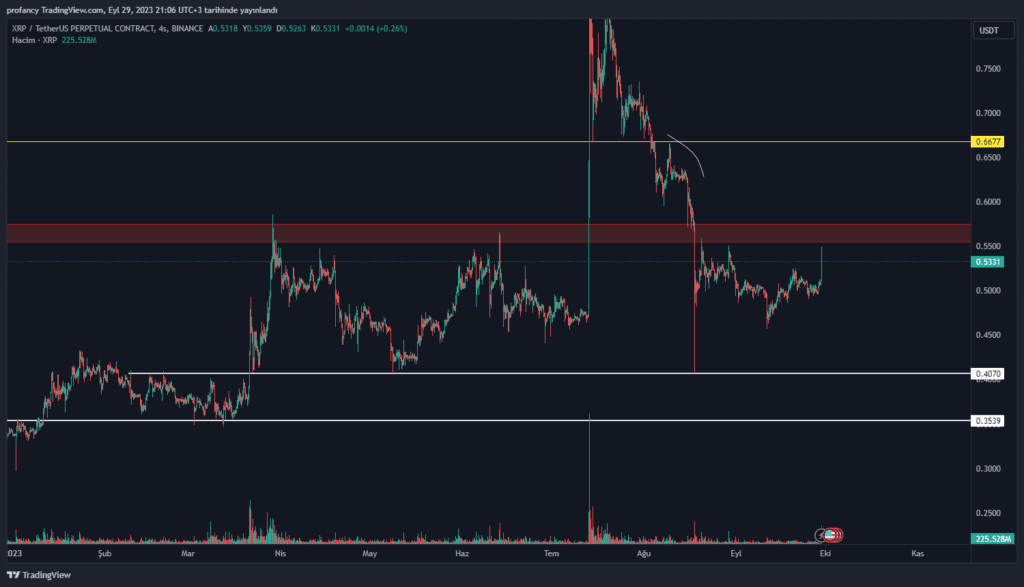 Of course, any positive news that may come from the XRP lawsuit will lead to strong upward movements. However, as seen in the daily chart, the range of $0.55 to $0.57 presents itself as a significant resistance zone. After gaining this zone and closing daily above it, the price will aim to test the $0.60 level, followed by the $0.66 region.
We should also consider that with strong news, the mentioned support and resistance levels could be easily breached. In case of possible retracements, as indicated in the chart, the $0.40 and $0.35 levels can be expected to act as support.

The analysis shared here are not intended as investment advice, but rather as potential short to medium-term trading opportunities in the market. The responsibility for taking trades and managing risks lies with the user. It is strongly recommended to use stop loss orders when executing trades.