On September 29, 2023, at 08:00 PM, there will be a release of locked tokens. One million SUI tokens will be unlocked. While I don't anticipate that this unlocking event will have a significant impact on the price, I have observed in the past that before such unlocking events, the price sometimes experiences fake rallies as traders who are short in anticipation of the event get liquidated.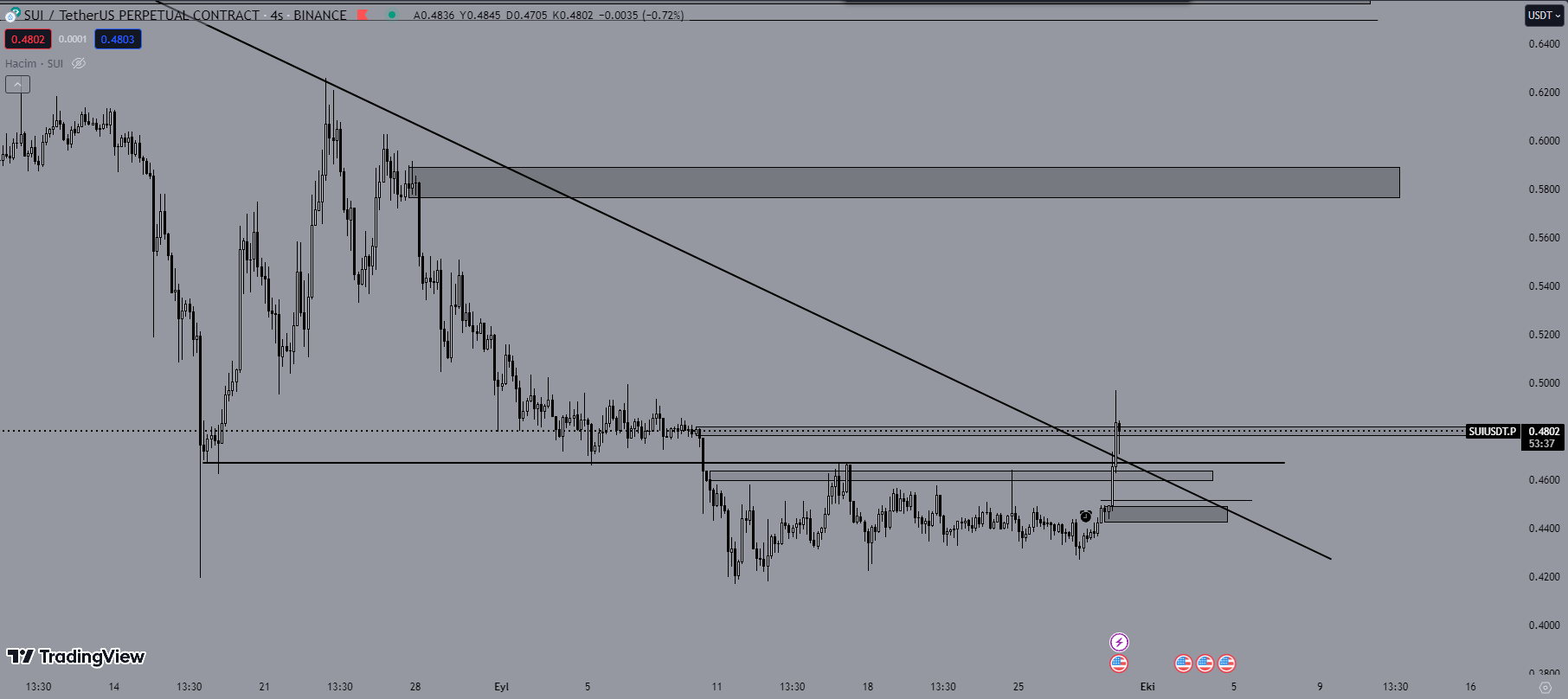 Today, it experienced an approximately 12% increase. It broke a long-followed descending trendline and an important horizontal range. The level at $0.45, which initiated the upward movement, is an area I've been waiting for potential long trades. Due to key unlocks and the market's continued negative sentiment, the price consistently left open liquidity in the upper ranges, resulting in declines. If the price makes the expected move and re-establishes itself above the trendline, the first intermediate resistance level I'm monitoring is $0.58. After that, $0.66 is another major resistance level I'm watching. The clearing of the wick left by the price on August 18 also supports my bullish perspective.

ARB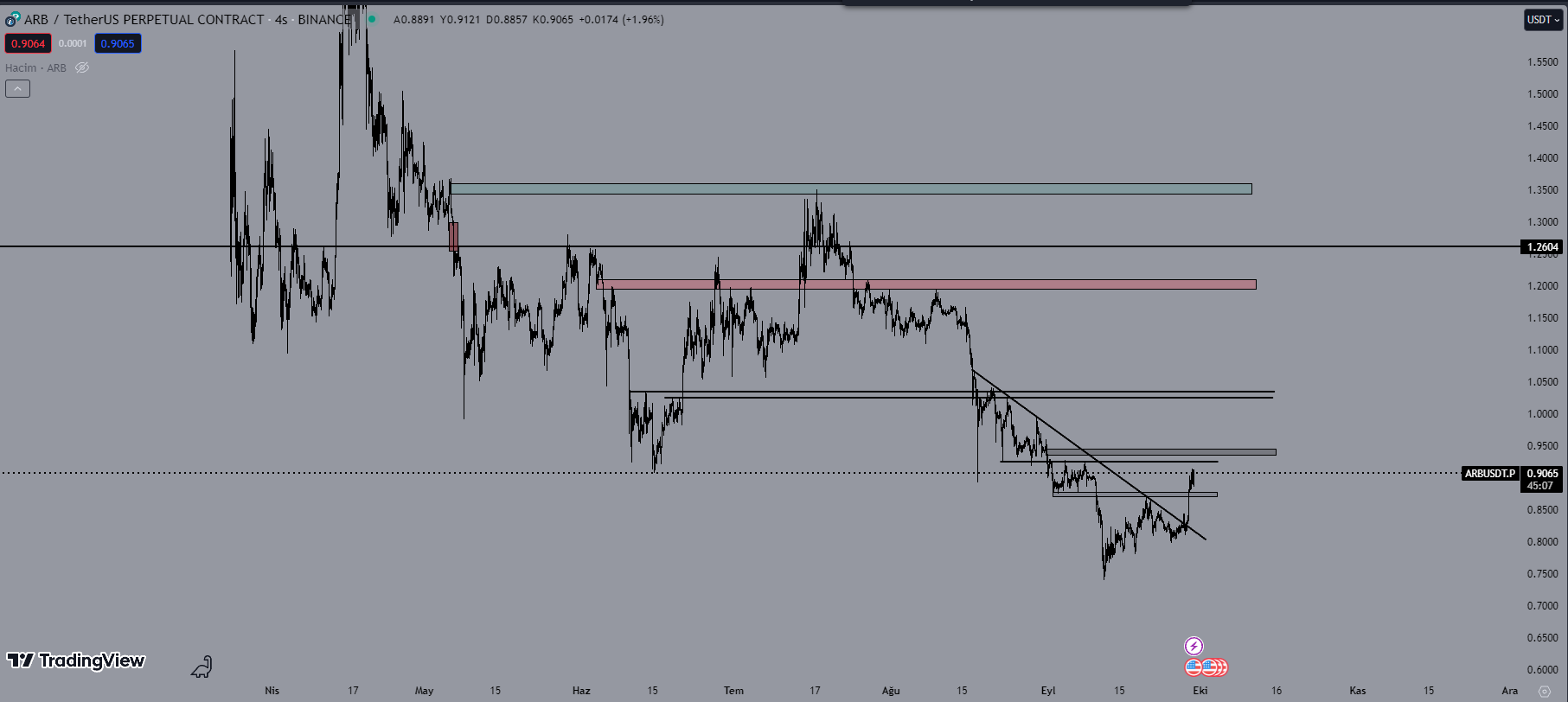 After breaking the descending trendline, it saw a 10% increase. The first support level I'm monitoring is $0.87-$0.878. There has been a retest at this level. I expect the price to test the $0.9254 level at this stage. At $0.94, as indicated in the chart, there could be a wick up to the FVG region. When the price reaches this region, depending on the market conditions, if a bearish structure is observed, it might be an opportunity to consider short positions. However, if the price convincingly breaks and closes above this region with significant volume, and the market exhibits a positive outlook at that moment, it could be an opportunity to consider long positions. Therefore, instead of placing direct orders at these zones, especially since the market is currently in a decision-making phase, it's best to monitor the price and enter trades when it aligns with your strategy. The next resistance level I'm keeping an eye on is in the range of $1.0247-$1.0350.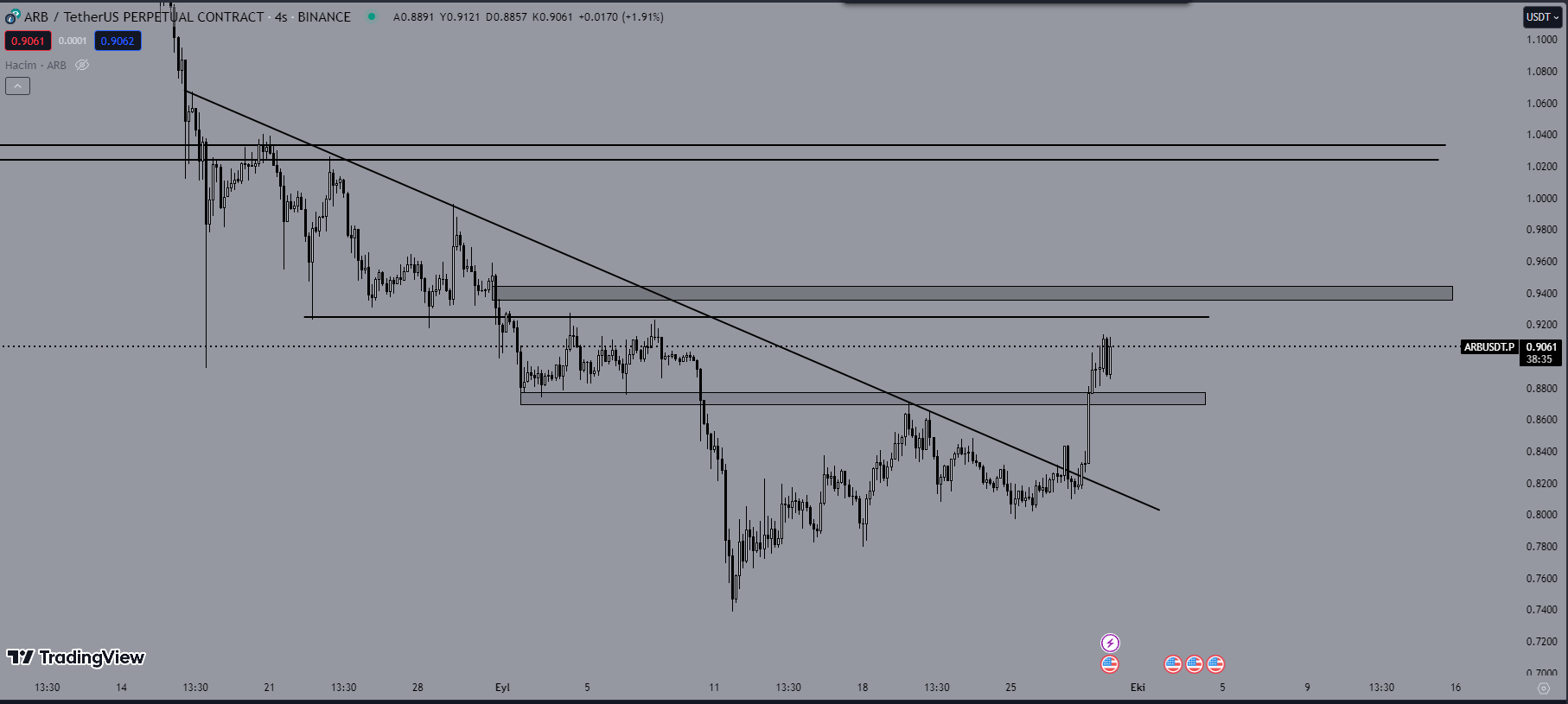 The analysis shared here are not intended as investment advice, but rather as potential short to medium-term trading opportunities in the market. The responsibility for taking trades and managing risks lies with the user. It is strongly recommended to use stop loss orders when executing trades.