Ethereum's popular crypto wallet, MetaMask, continues to be targeted by scammers. Government sites in countries like India and Nigeria are directing people to fake MetaMask sites.
Phishing Through Government Websites
These redirects are said to be a phishing tactic by scammers who manipulate government websites to gain users' trust and then aim to access their crypto assets. When a user is redirected from an official government website to a fake MetaMask site, a fraudulent URL appears instead of the original MetaMask.io URL.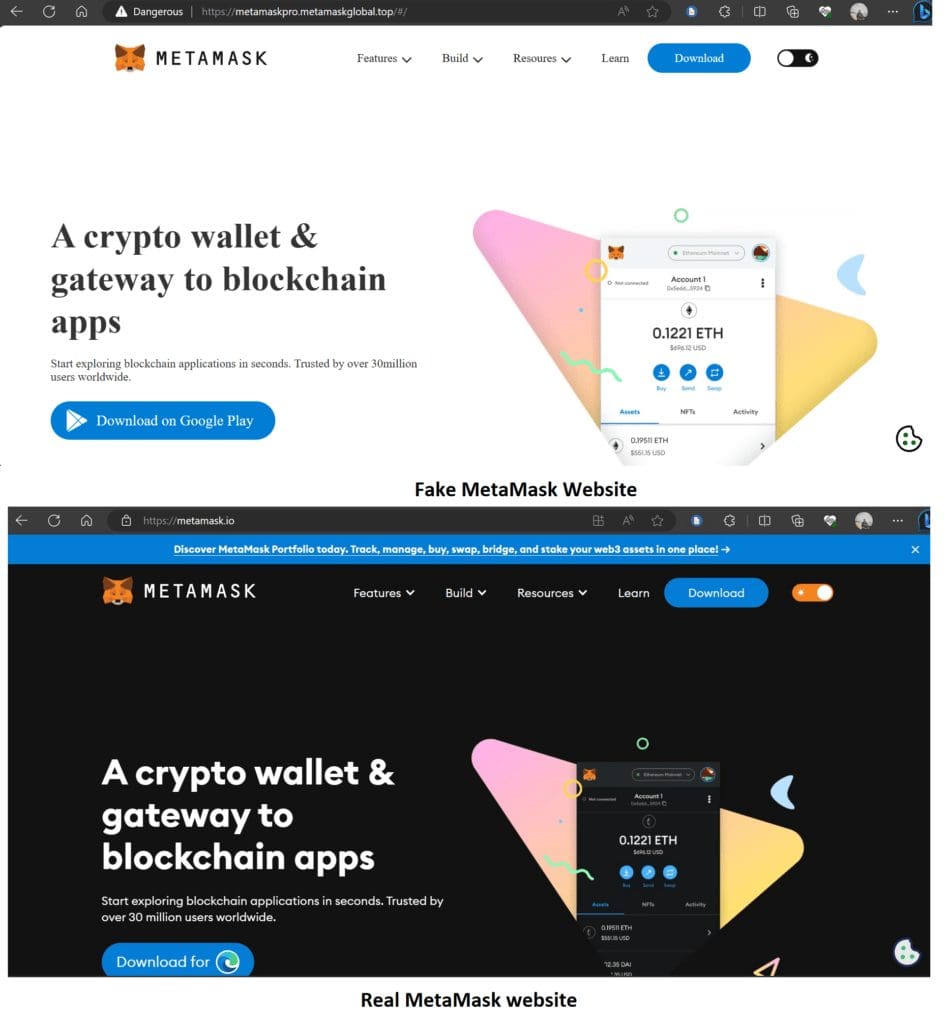 This situation serves as a significant warning for crypto investors. Even websites considered reliable, like government websites, can be susceptible to such attacks.
Source: Cointelegraph