The recent conflicts between Israel and Hamas have also reflected in the cryptocurrency sector. According to a news report on the Lookonchain website, Alon Muroch, the founder of SSV and a well-known figure in the cryptocurrency world, sold all his SSV coins just before joining the military.
*SSV Network is a decentralized staking infrastructure that allows for the distributed operation of an Ethereum validator.
While Israel is known to be calling up Jewish reserve soldiers worldwide due to the ongoing conflicts, it seems that Muroch has also responded to this call-up. Muroch, originally from Israel, stated on social media that the situation on the ground is much worse than reported and described the events as a "massacre". In his statement, he mentioned that 90% of those who lost their lives were civilians, including families.
Lookonchain also shared a post on the issue, claiming that Muroch sold all SSVs in 2 wallets.
Address ikuvc.eth deposited $10,000 SSV ($142 thousand) to Binance, and address 0xF447 deposited $8,055 SSV ($115,000) to Binance.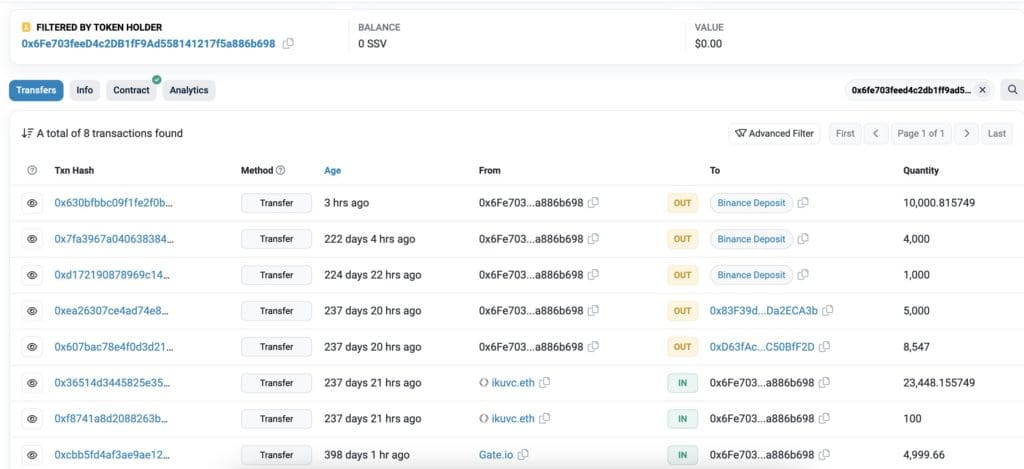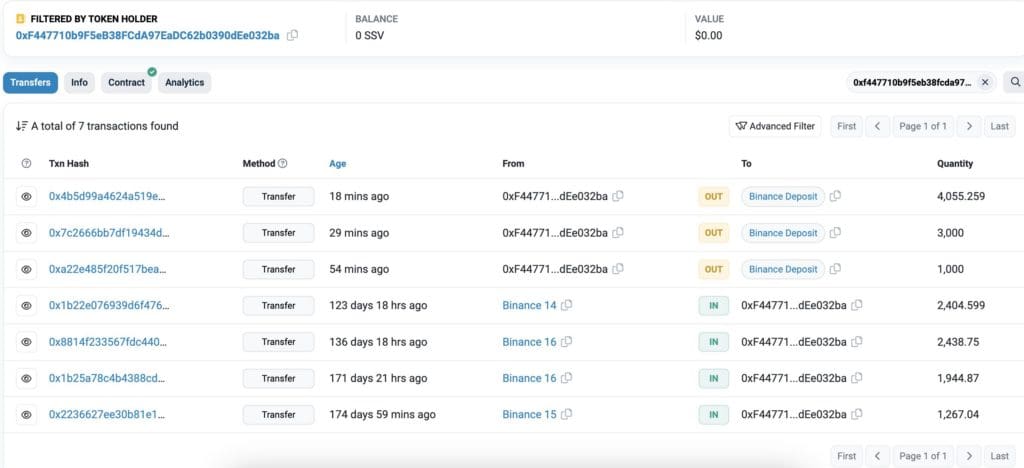 Following Muroch's announcement in the early morning hours, SSV lost over 15% in value. He managed to recover a little in a few hours.