With an unidentified whale selling 9 million SYN tokens, the price of the SYN token dropped by approximately 25% to as low as $0.306, and it has currently rebounded to the level of $0.35.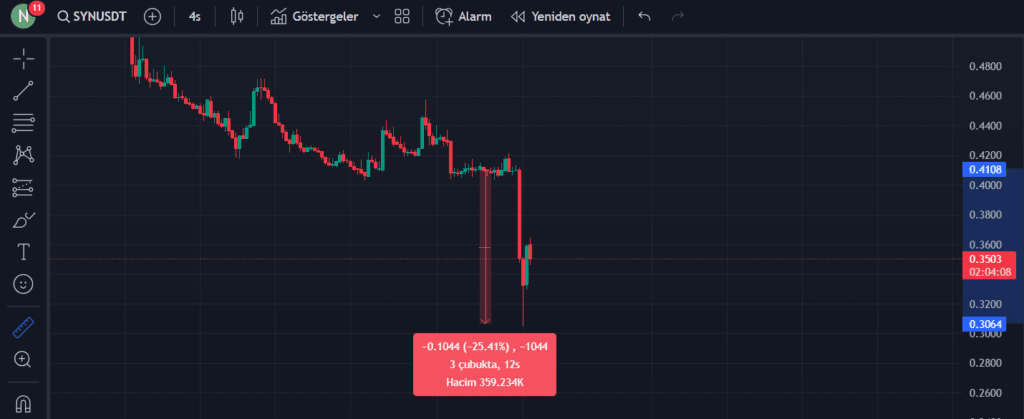 Later, Synapse Labs issued a statement through its Twitter account, X, indicating that a liquidity provider had sold their SYN tokens and removed liquidity. The company stated that they were investigating the unusual activities in wallets and attempting to establish contact with the seller. Additionally, they emphasized that there had been no security breach in the protocol or bridge.
Furthermore, the identity of the whale remains unknown. Blockchain analyst Lookonchain stated that the whale sold 9 million SYN tokens for $2.35 million worth of USDC at a price of $0.26 per token. They also added that the whale no longer holds any SYN tokens in their possession.