It was seen that Arthur Hayes, one of the founders and former CEO of the BitMEX exchange, who made positive statements about the market in his tweet recently, sent stablecoins to his wallets on the exchange in parts after tweeting. Saying that the sharp decline following the Binance FUD is a buying opportunity, Hayes seems to seize this opportunity with his transactions. Arthur Hayes also stated that he would focus his purchases on shitcoins.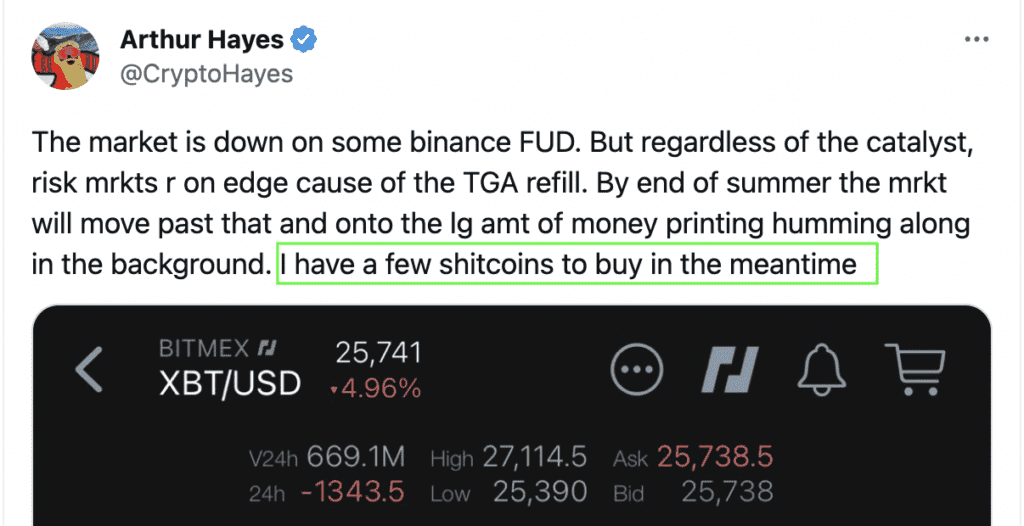 At the same time, it was seen that Hayes, who has a large amount of staked $GMX coins, continues to buy GMX. Arthur Hayes also frequently states that he will continue to buy in declines.


Hayes, who has been mostly focusing on shitcoins lately, continues to buy in small amounts.

Arthur Hayes has two main wallets, which he keeps:

$12.2m ETH
$9m GMX
$1.8m ENS
$1m LOOKSRARE
and has many altcoins and shitcoins.
Hayes' known wallets have a total of approximately $27 million in assets.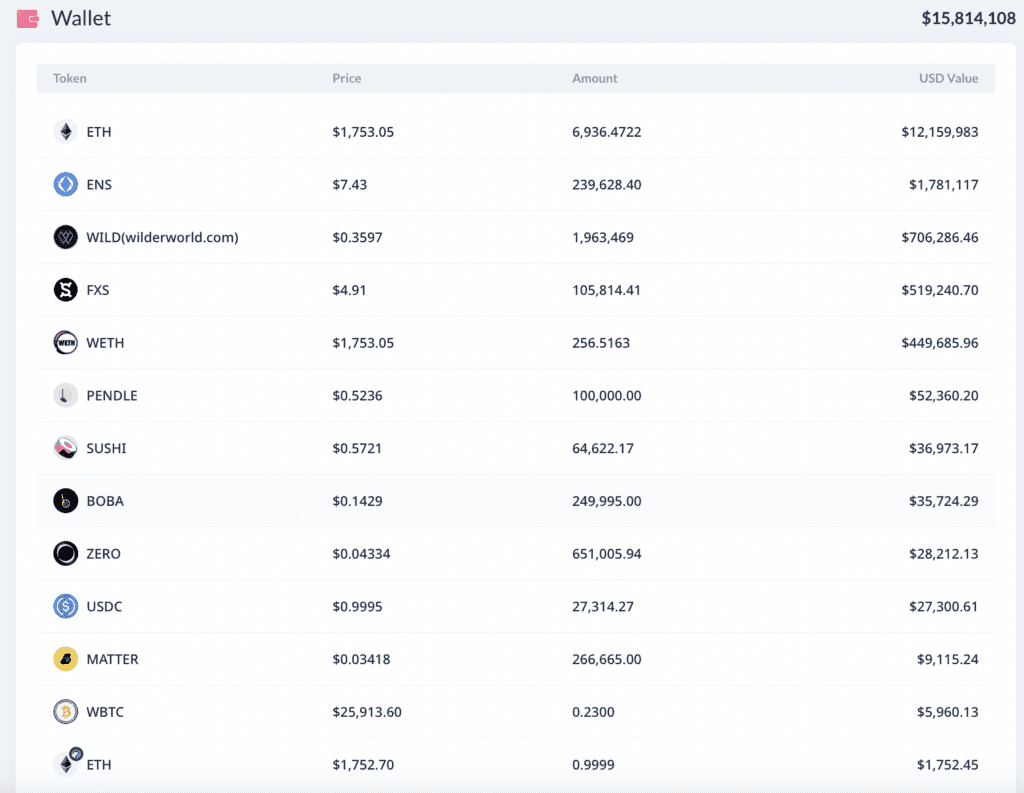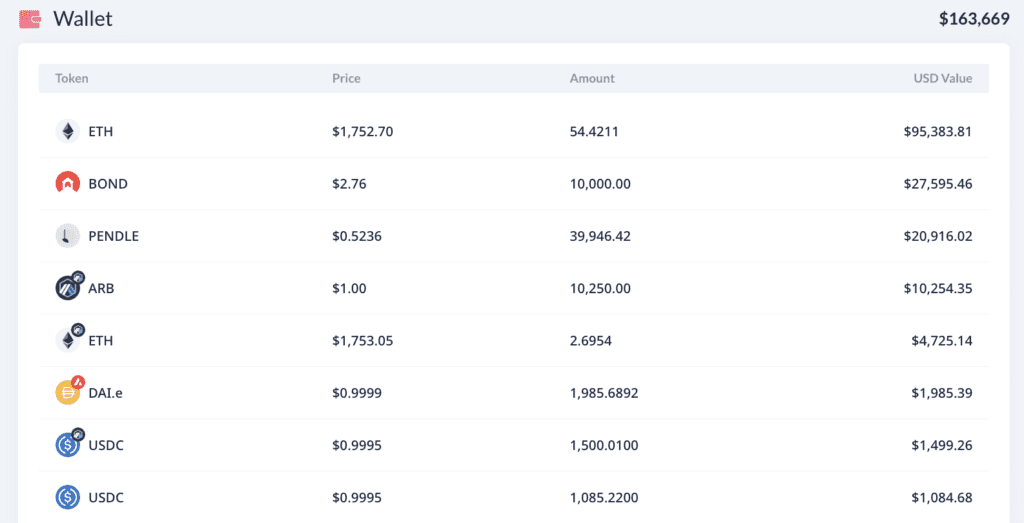 You can use Wallet 1 and Wallet 2 addresses to follow Arthur Hayes' purchases.
You can use the relevant address to view the analysis of the Lookonchain page.