$LINA, called Linear Token, has been talking a lot lately. The reason why $LINA coin has risen by about 147% in the last 4 days was because a whale bought in very high numbers. The same whale is causing a decrease by making sales.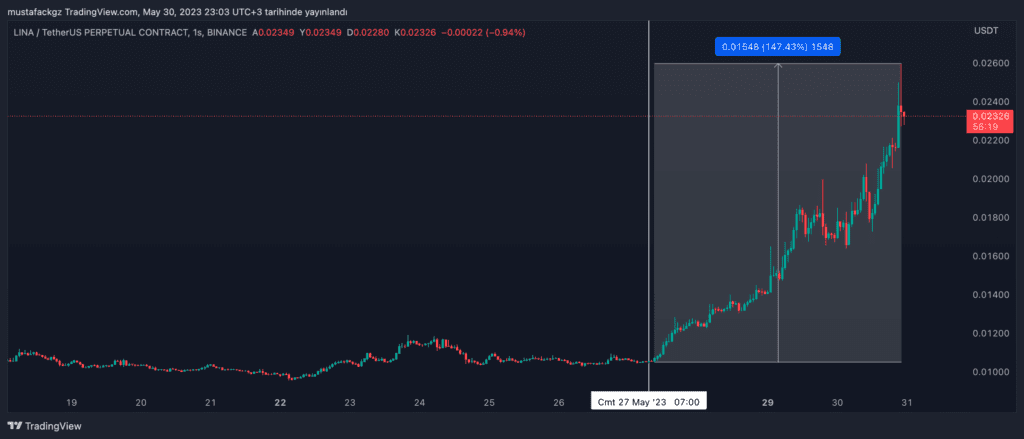 As of May 27, Whale purchased approximately 1.2 Billion (~27 Million USD) of LINA coins from exchanges. This number also accounts for 23% of the circulating supply and 12% of the total supply. The whale divides these LINA coins into so many different wallets and buys and sells.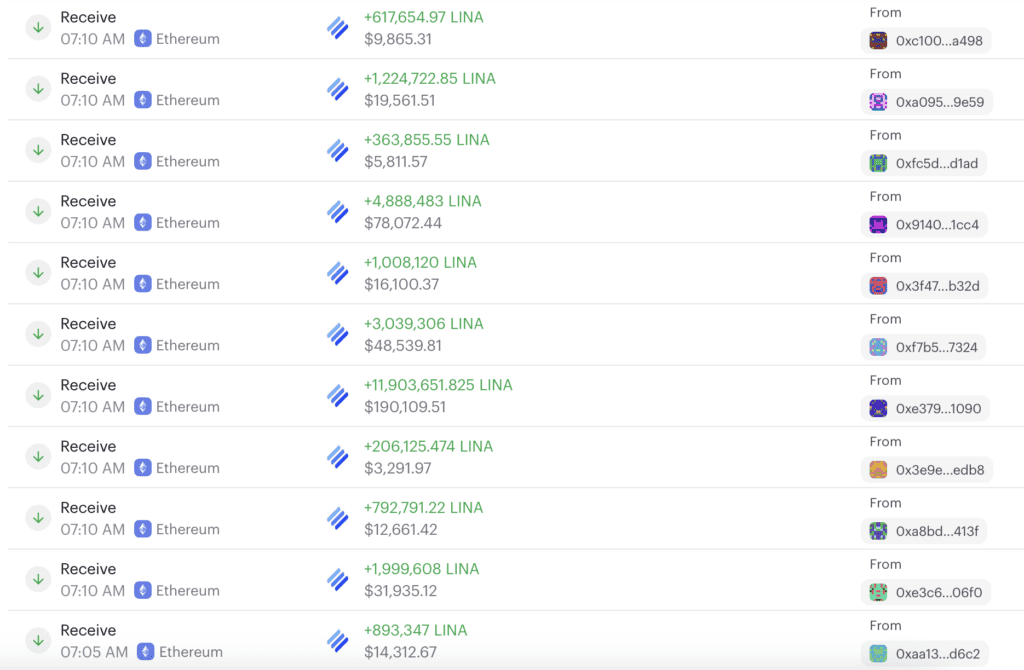 You can see the whale's selling transactions in the hours just before the May 29 drop below. The same seller whale added the LINAs, which it sold high, to its wallet at low cost.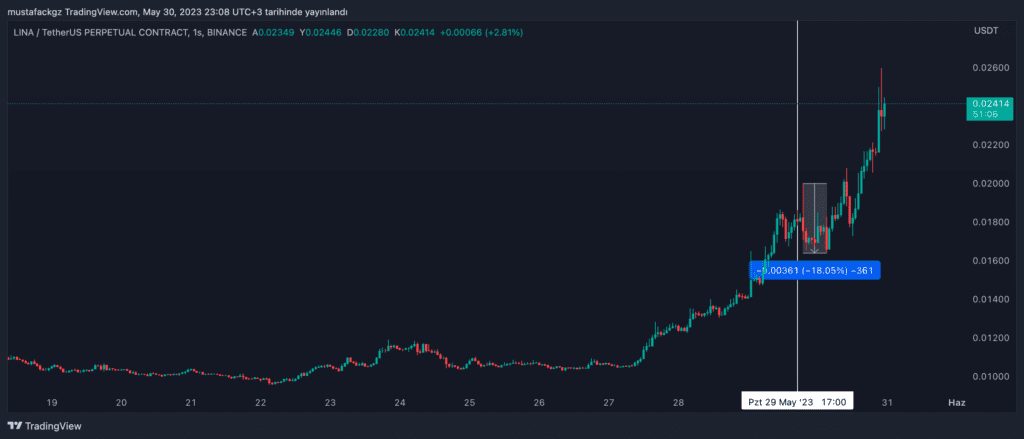 The whale's largest wallet, which is still making purchases, has approximately 100 million $LINA ($2.179 million).

It is necessary to be very careful when trading the Lina coin, where the volatility is very high. Thinking "it is too high, it must fall" and taking a short trade or thinking "there is a lot of volume, it will go even more" and taking a long trade can lead to very dangerous situations.