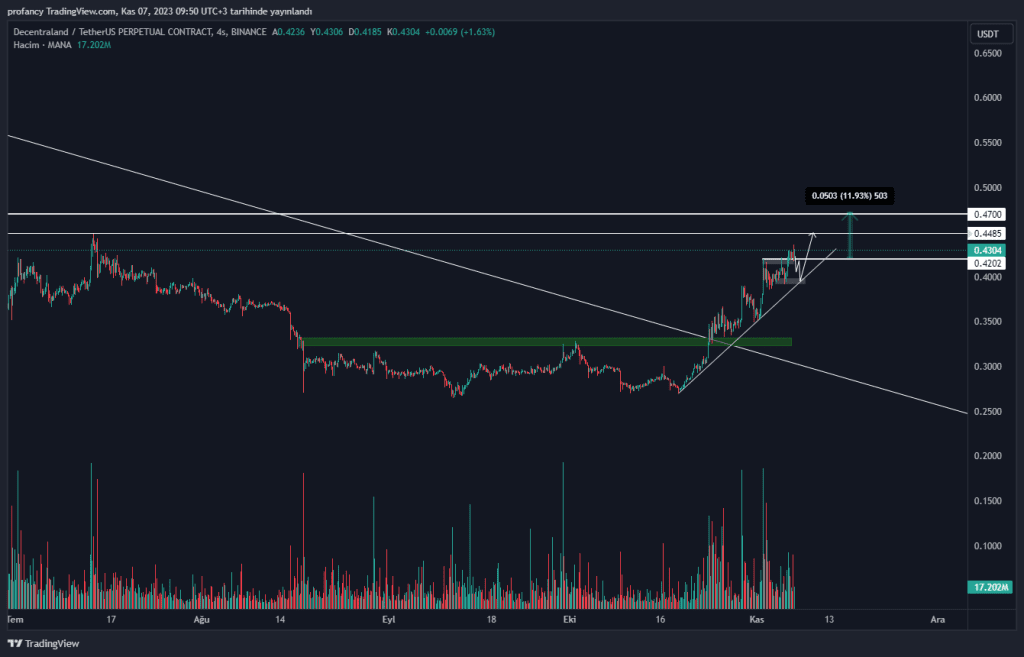 n these positive market days, Metaverse projects Sand and Mana, which are the darlings of the sector, seem to have not yet made their moves compared to other altcoins. As seen in the chart above, Mana has formed a nice uptrend, making it a candidate for long trades.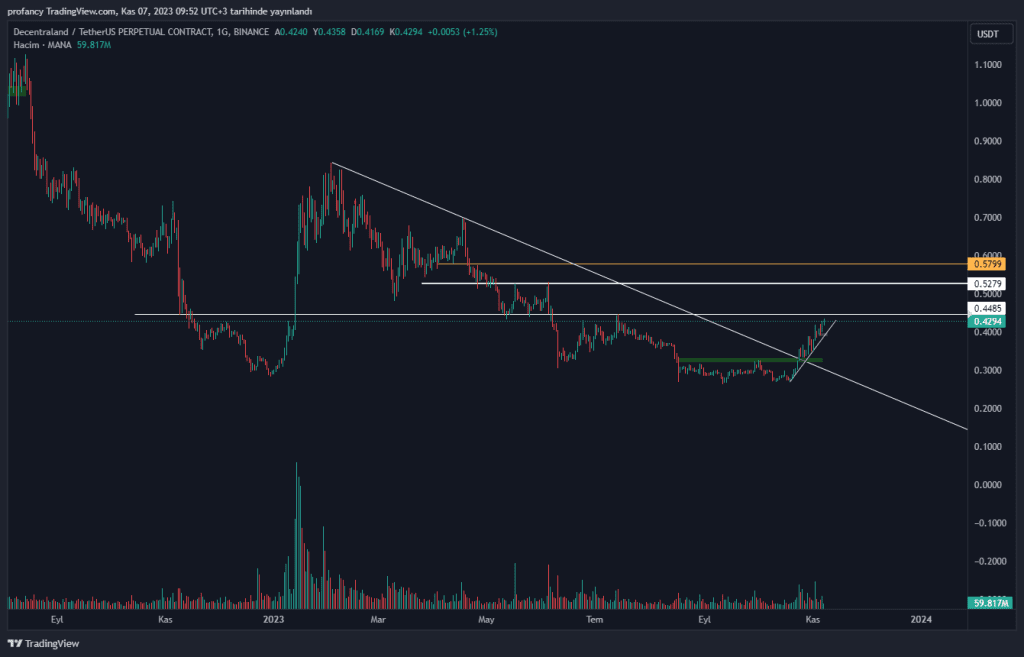 As shown in the daily chart, after breaking through the important resistance zone at $0.45, there may be a resistance zone encountered for new long trades and existing trades. Therefore, it would be more appropriate to take profits. If the uptrend continues, I am watching the resistance levels at $0.47 and then $0.52.
In case of a market decline, the support levels to watch are $0.36 and then $0.32.


SAND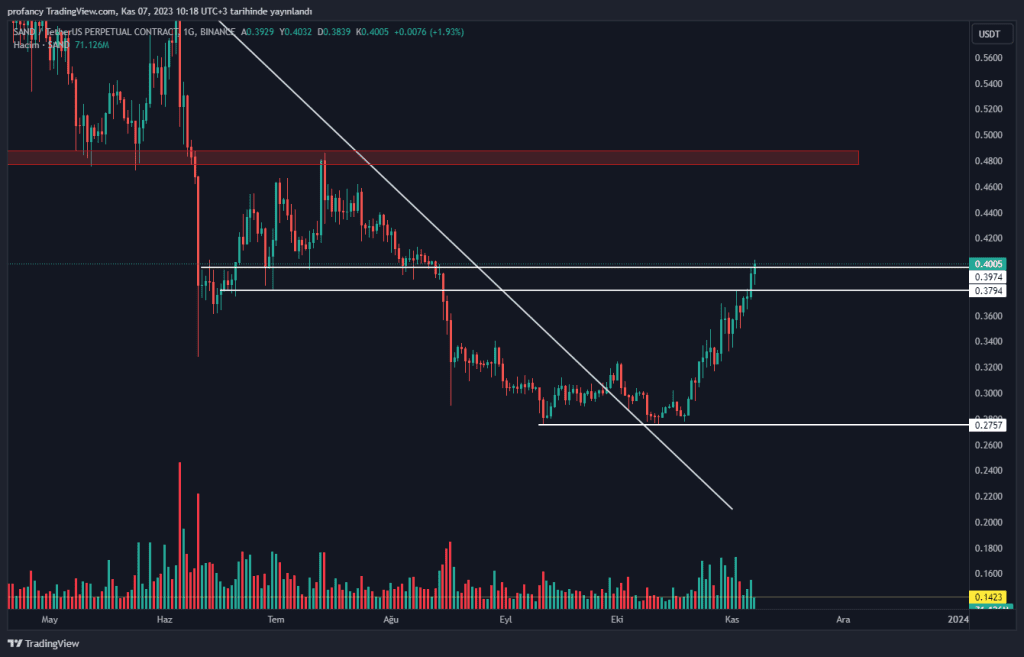 Sand has experienced a 50% increase in total after breaking a 430-day downtrend. To sustain the uptrend, it has reached a significant level at $0.40. If it holds above this level with 4-hour closings, the interim zone at $0.44 becomes the primary target, followed by the $0.48 levels.
However, due to the current status of Bitcoin, if it faces rejection from this point, it may experience a retracement down to $0.38 first, and in the case of further decline, a retracement down to $0.33 can be expected, considering the overall market situation.

The analyses shared here are not investment advice; rather, they are support and resistance levels believed to offer short to mid-term trading opportunities in the market. The responsibility for making trades and managing risk lies with the user. It is strongly recommended to use stop-loss orders in trades shared here.