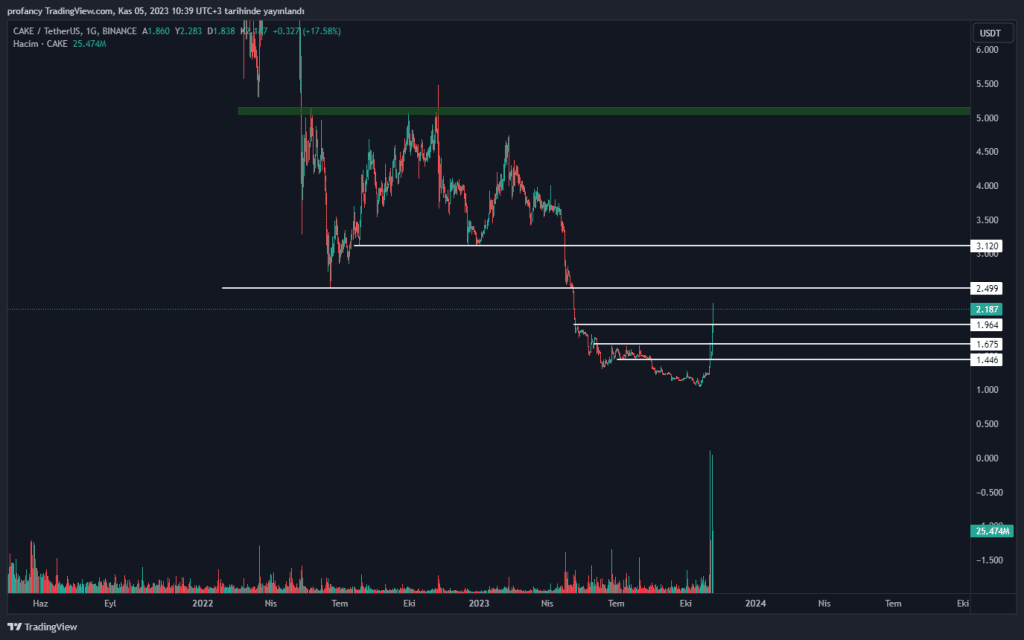 CAKE, which began trading on Binance Futures in recent days, exhibited a remarkable resurgence with nearly a 100% increase.
Looking at the price on a daily basis, one of the key resistance levels that stands out is the region around $2.50, which is where I expect the initial reaction to occur if the uptrend continues. Another potential resistance level could be considered at $3.10.
Of course, the upward movement will not be continuous. In case retracements begin, we can anticipate responses around $1.95 and then $1.65 levels.
Being in an interim zone, both long and short trades can be very risky. Therefore, it would be healthier to wait for the resistance levels to be breached or anticipate a retracement towards support zones.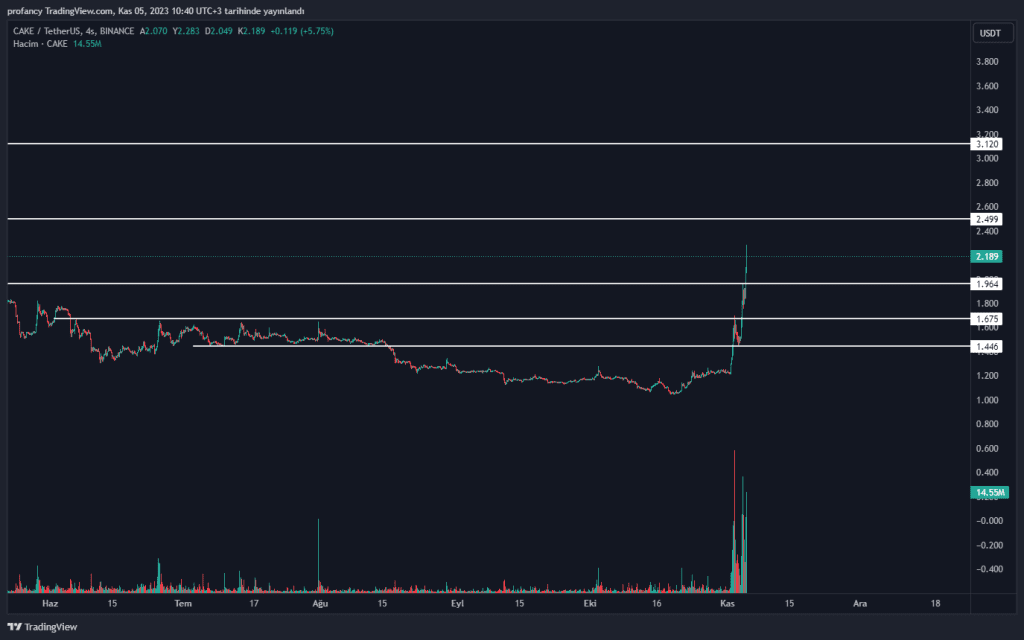 The analyses shared here are not investment advice; rather, they are support and resistance levels believed to offer short to mid-term trading opportunities in the market. The responsibility for making trades and managing risk lies with the user. It is strongly recommended to use stop-loss orders in trades shared here.