RNDR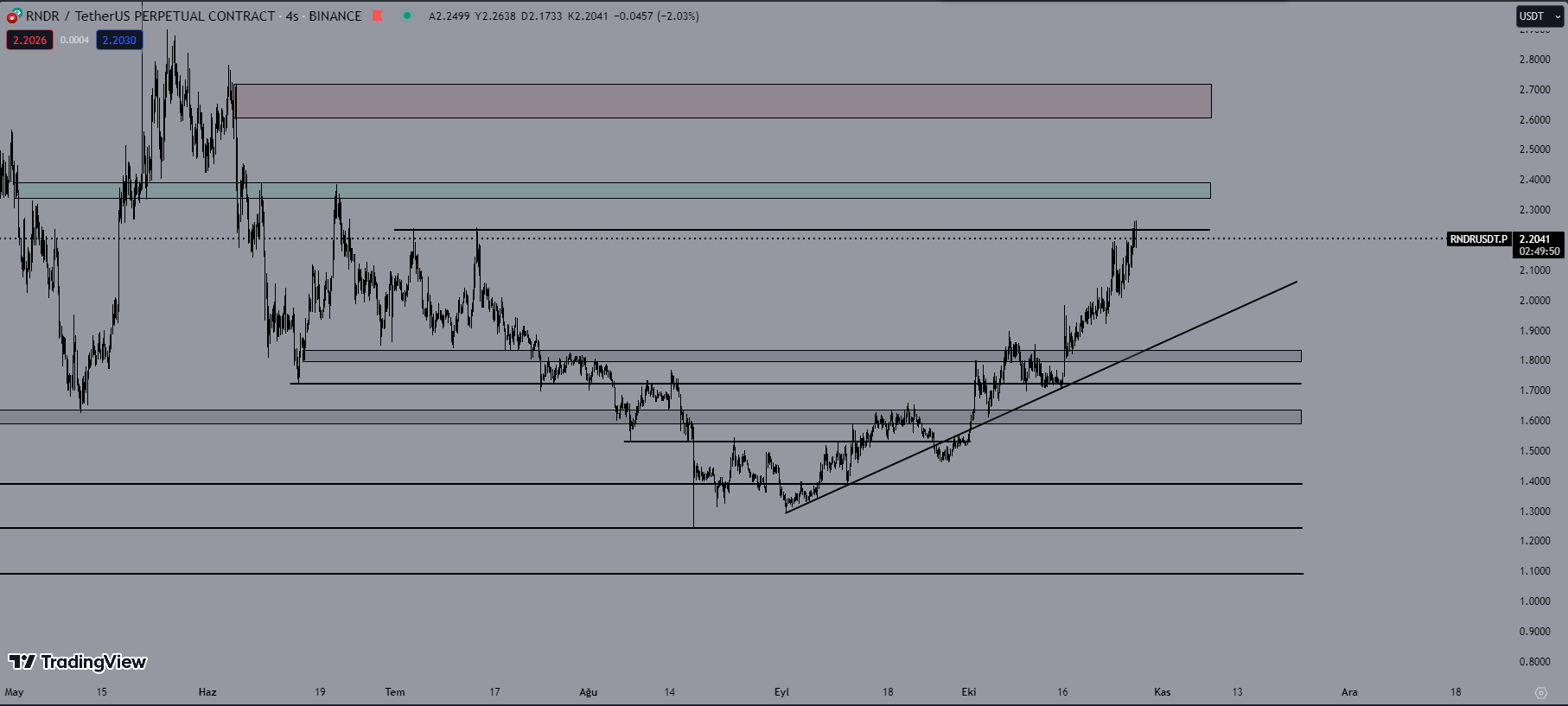 Prior to the BTC rally, RNDR, which began its upward movement, now seems to have been rejected from the $2.24 resistance level. If it breaks the $2.24 resistance, the first resistance level I will be monitoring is around $2.38, followed by approximately $2.65. We can see that it left a lot of liquidity while rising on the chart. The support level I am keeping an eye on is around $1.81-$1.82.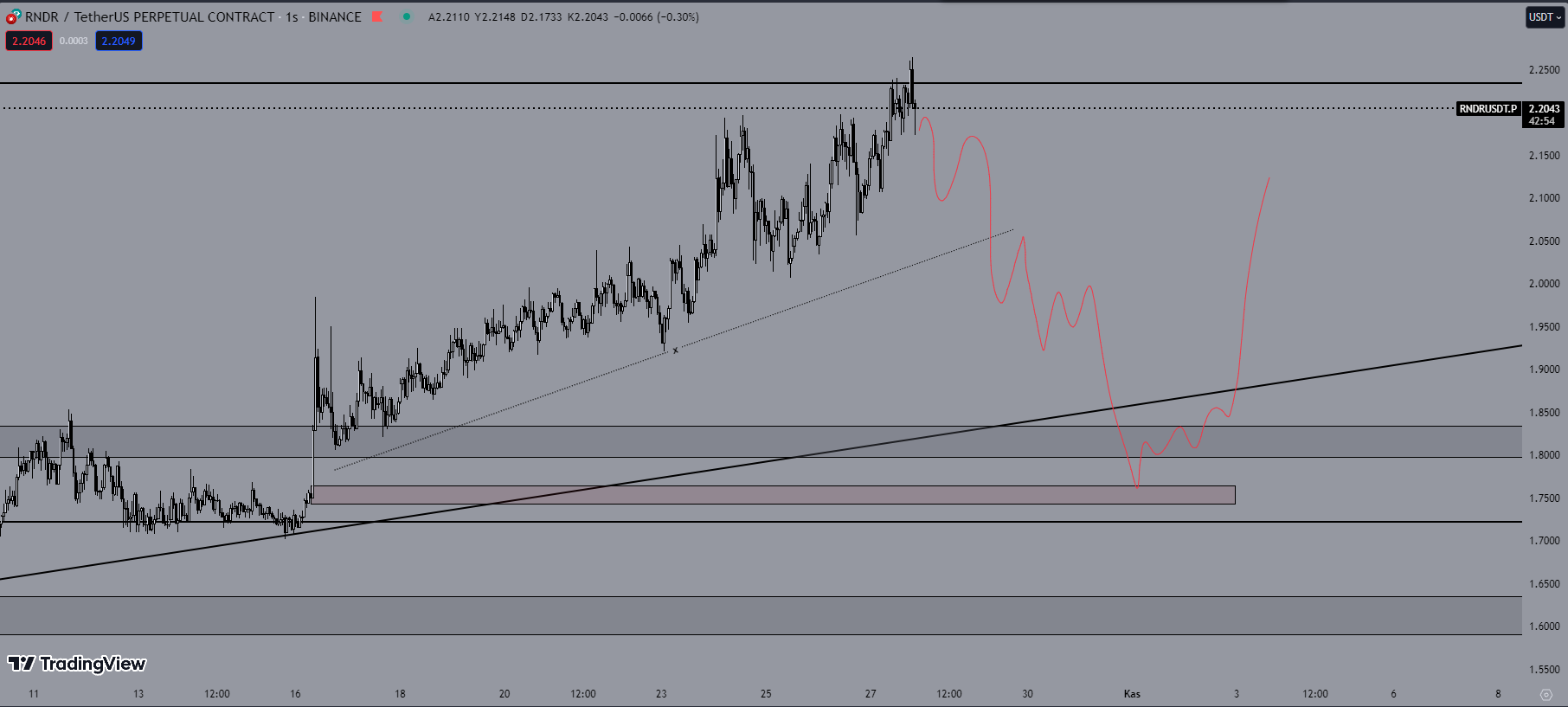 When I examine it on a lower time frame, I can see that the price left a lot of open liquidity while making its upward move. For a healthy rally, I expect it to clear the liquidity it left behind and continue its upward movement. For those who want to take long positions, I recommend waiting for a price movement as I mentioned in the chart above or waiting for a corrective move in the market.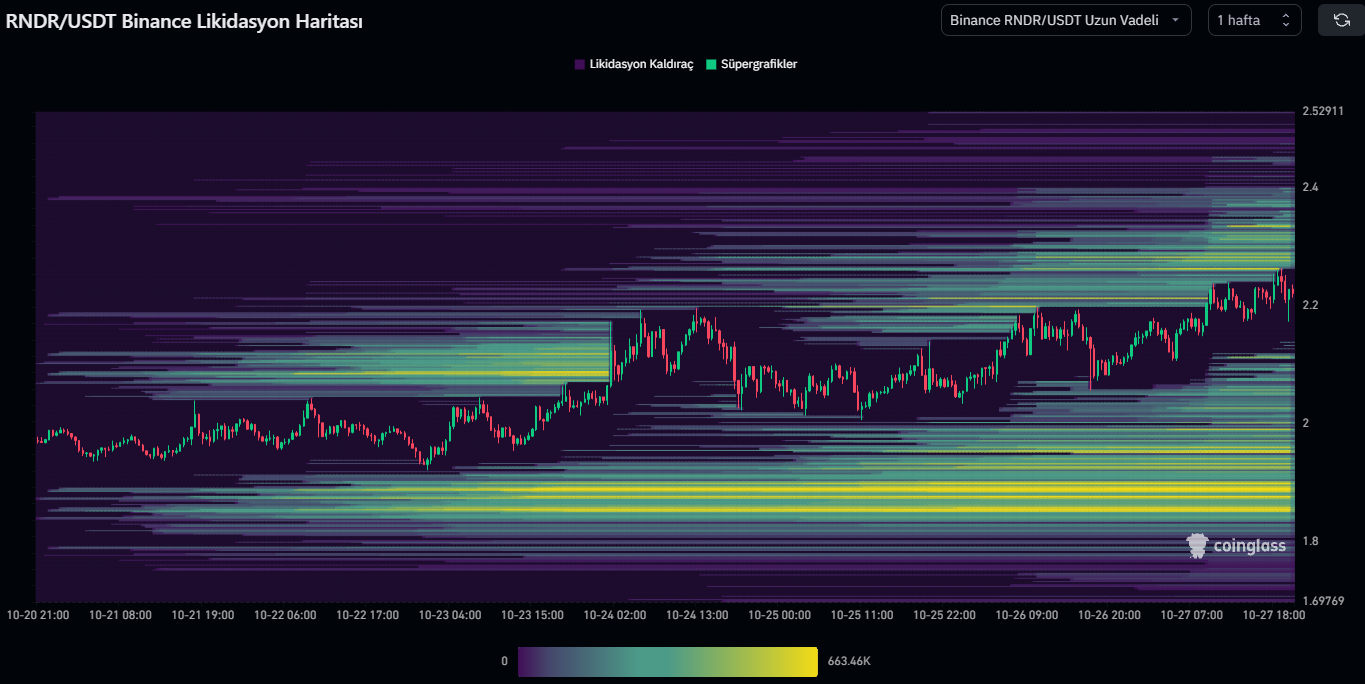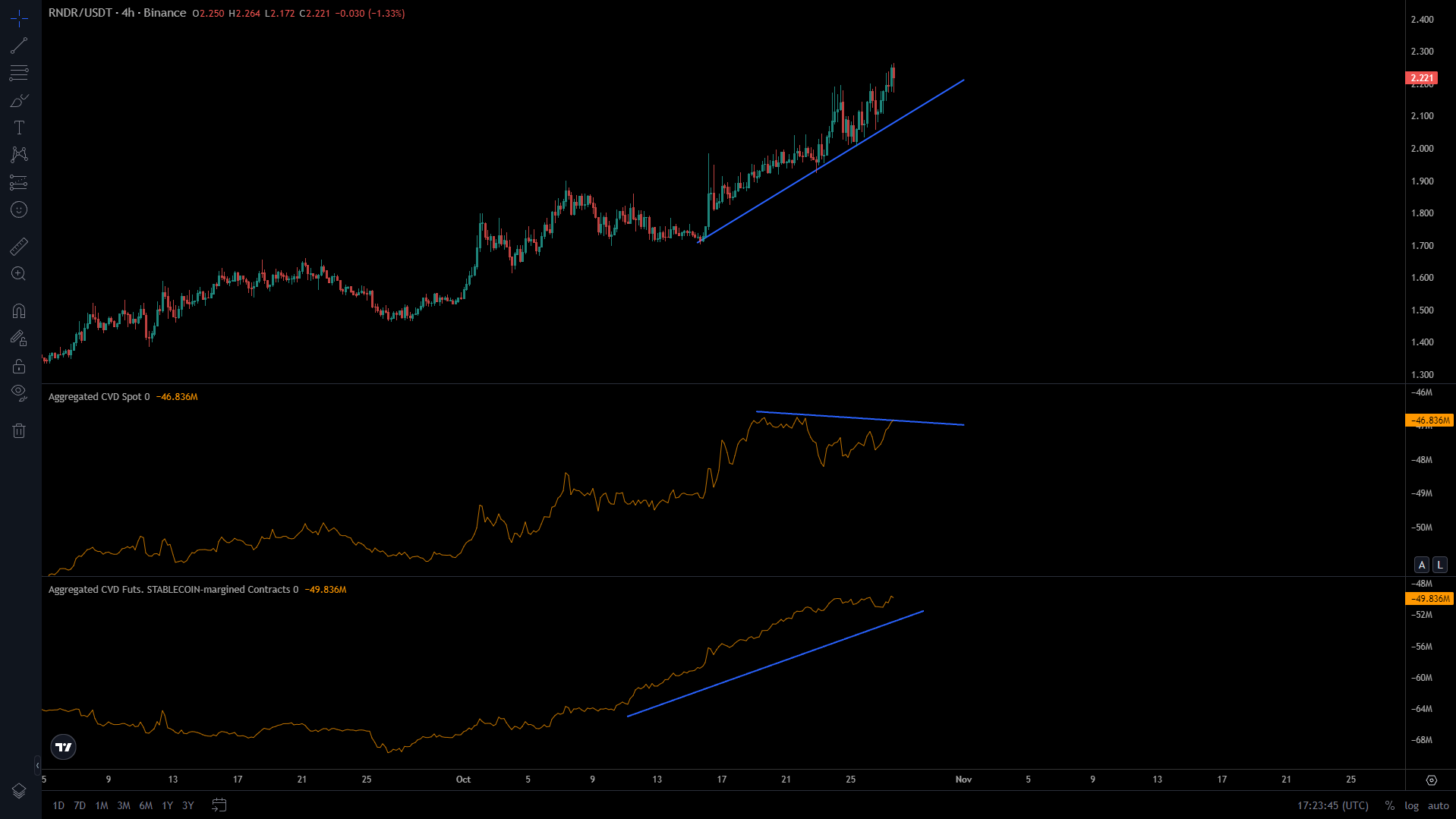 We can see in the chart above that the recent surge has been particularly supported by leveraged positions. Buyers on the spot side seem to have decreased a bit at this level.
INJ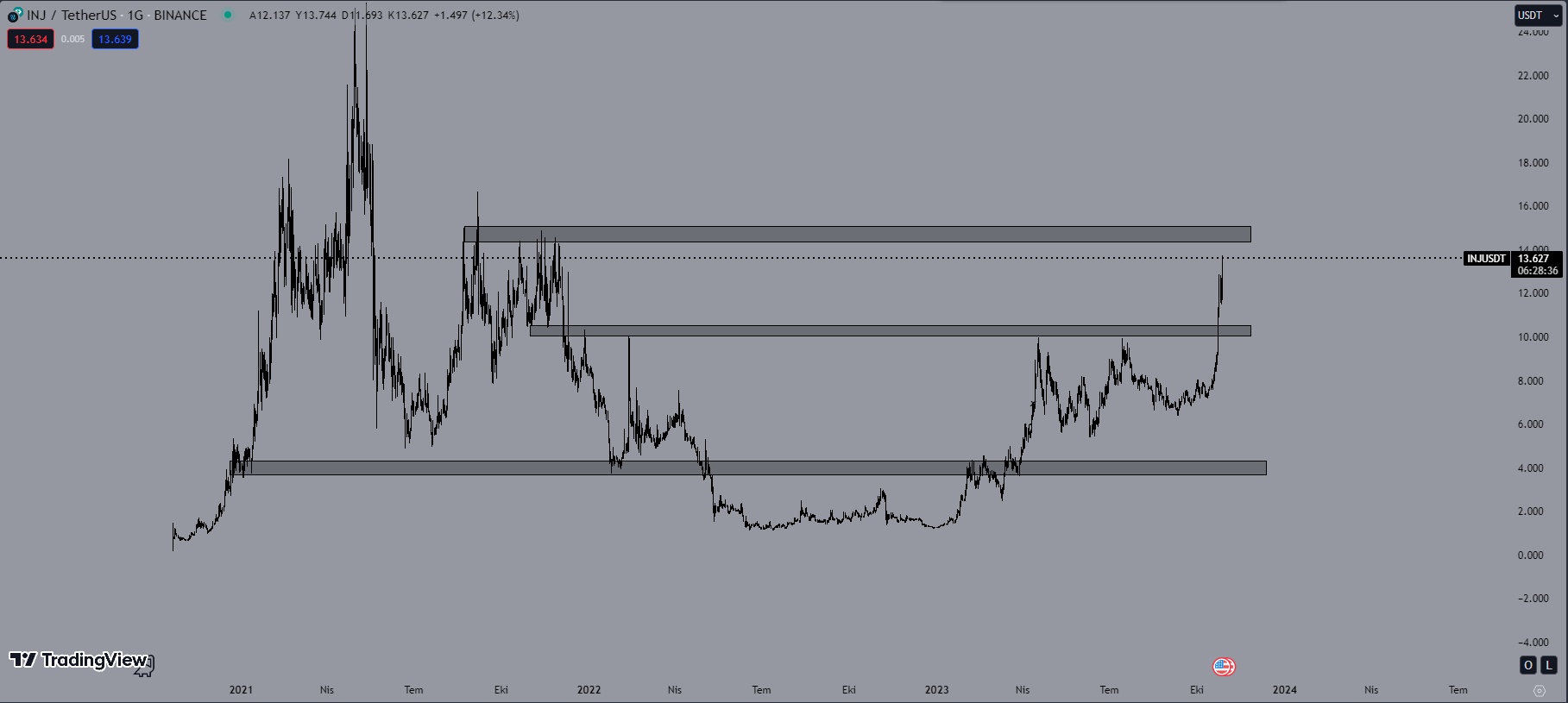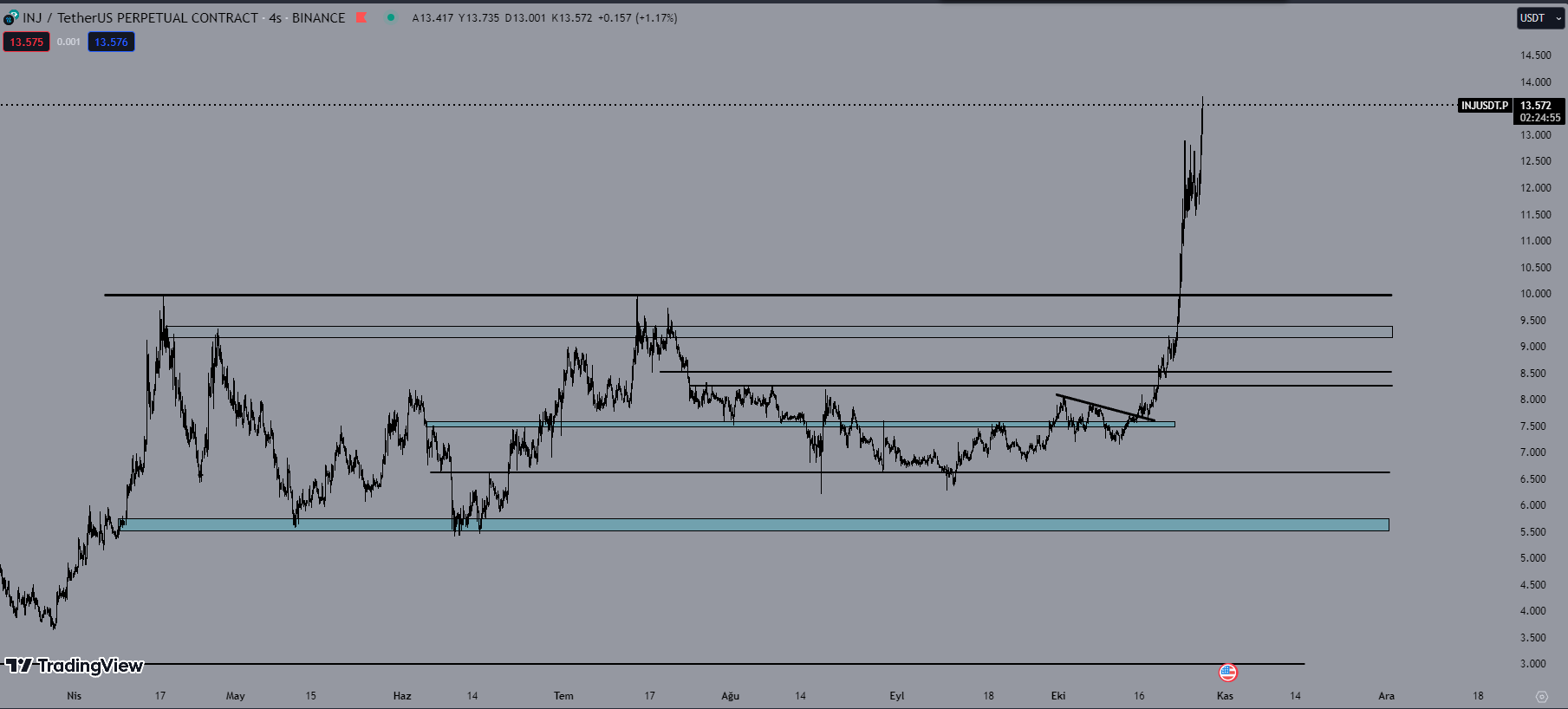 One of the coins that has experienced the most significant gains in recent times is INJ. It surged by approximately 80% after breaking the descending trend. It's currently heading towards the $14.5 resistance. I don't expect this resistance to be cleared in one go. In the event of potential pullbacks, I consider the $10 level, which was the previous peak, to be the strongest support. Looking at lower time frames, my first intermediate support level is in the range of $11.2 to $10.9.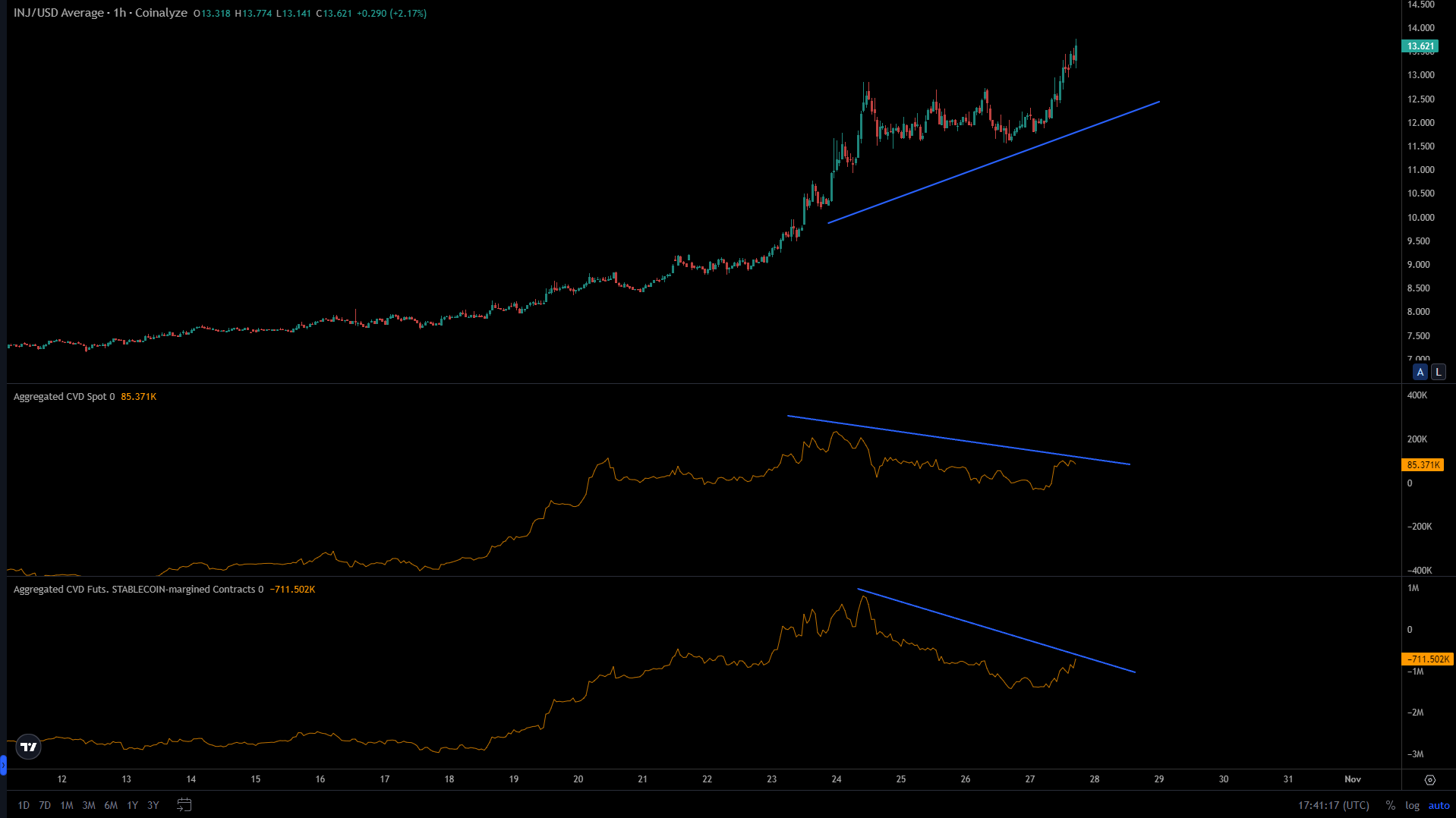 We can see a decreased appetite among buyers on both the leveraged and spot sides. If a correction occurs, INJ is one of the coins I'm considering for potential opportunities.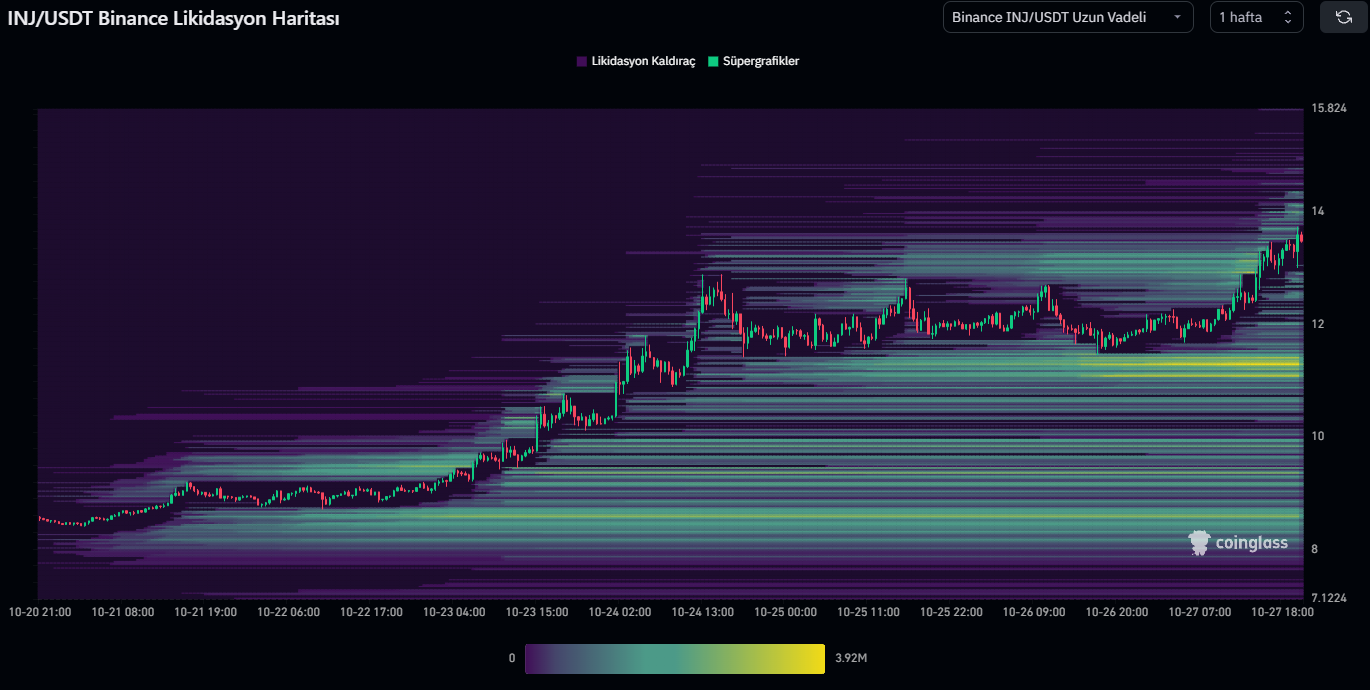 FET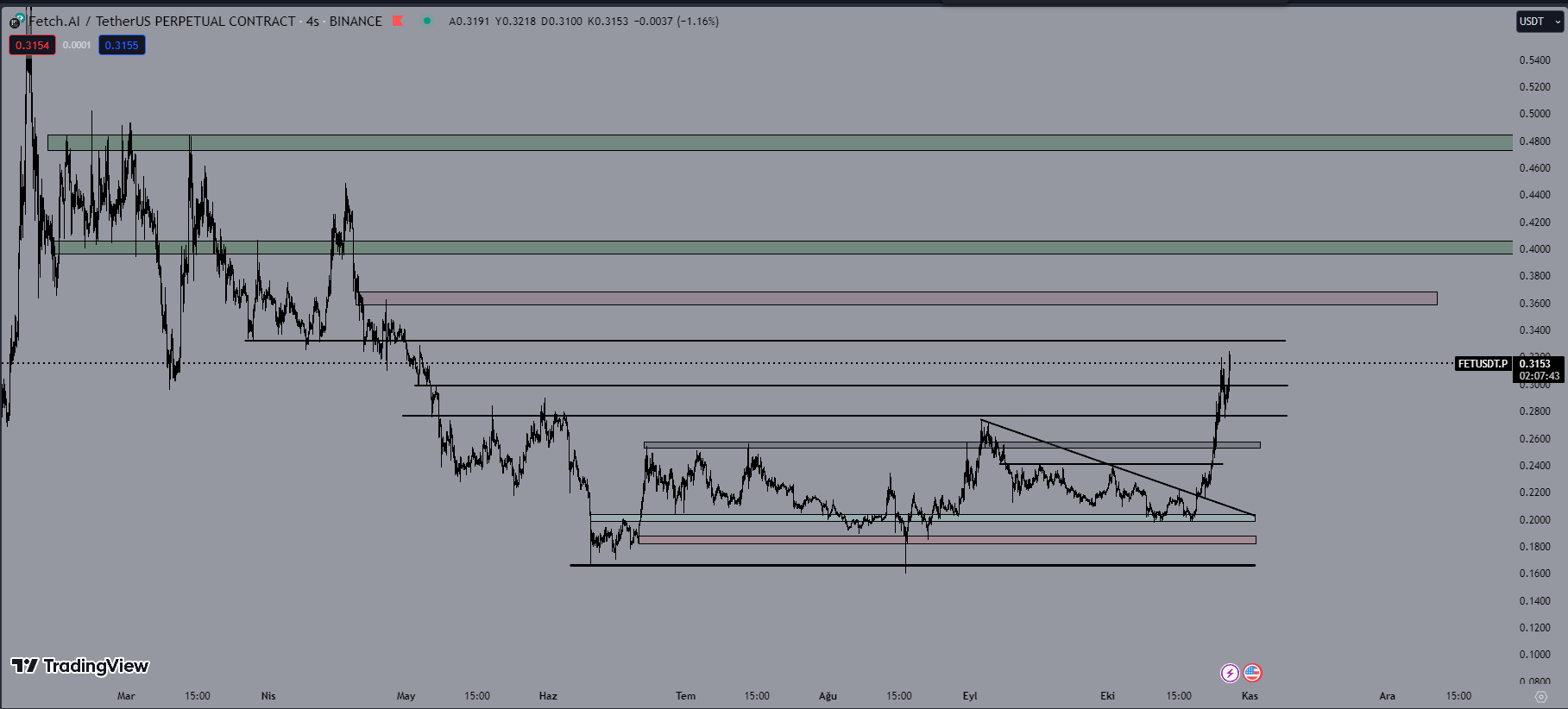 Among AI projects, FET has been the strongest performer. It saw a 50% increase after breaking the downtrend. The first intermediate resistance level I'm watching is $0.3330. If it manages to surpass this level, I expect it to test $0.3582. The key resistance level, marked by the green zone, is $0.40. As for support, the initial levels are $0.30, followed by $0.2786 and $0.2550.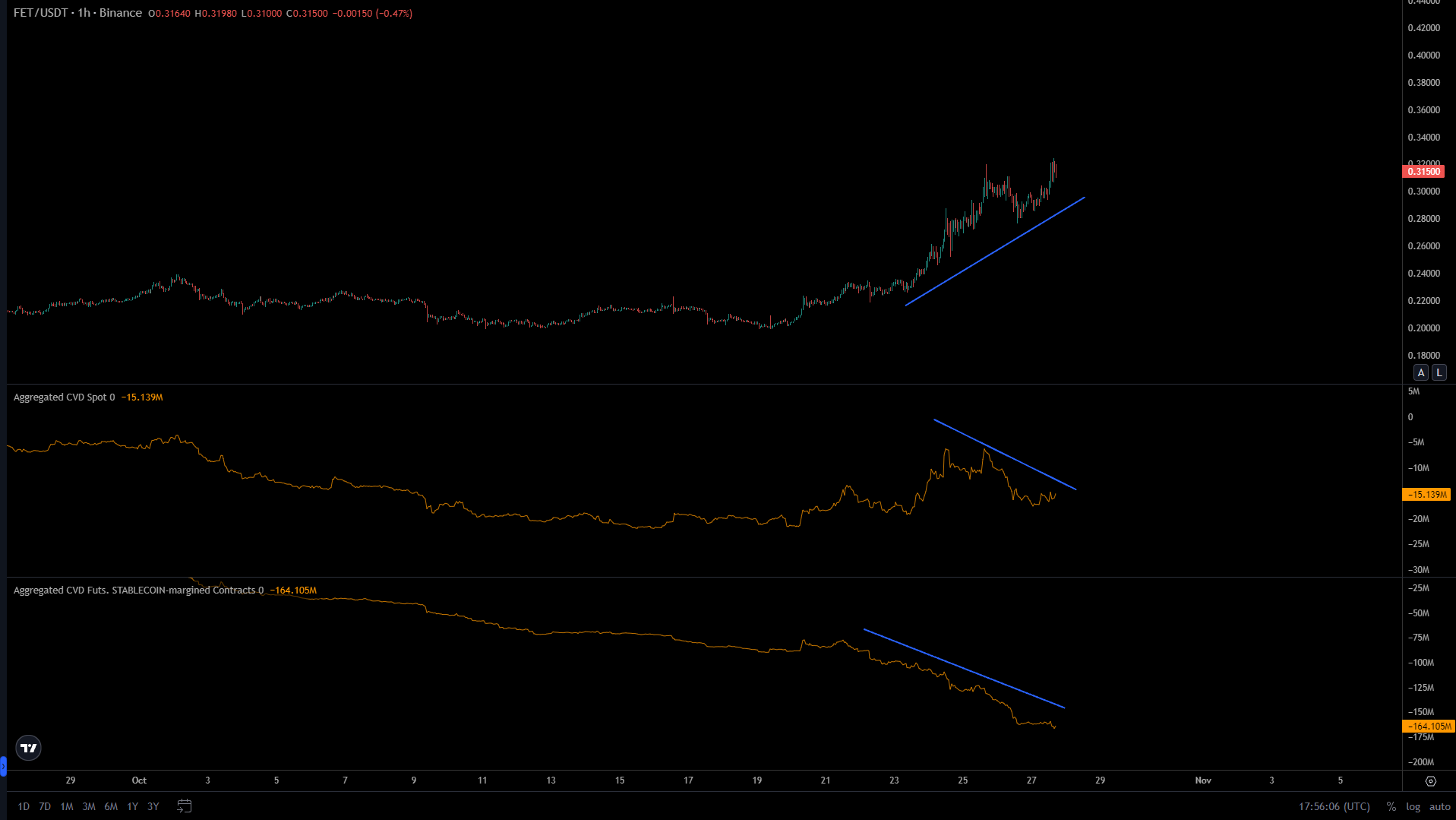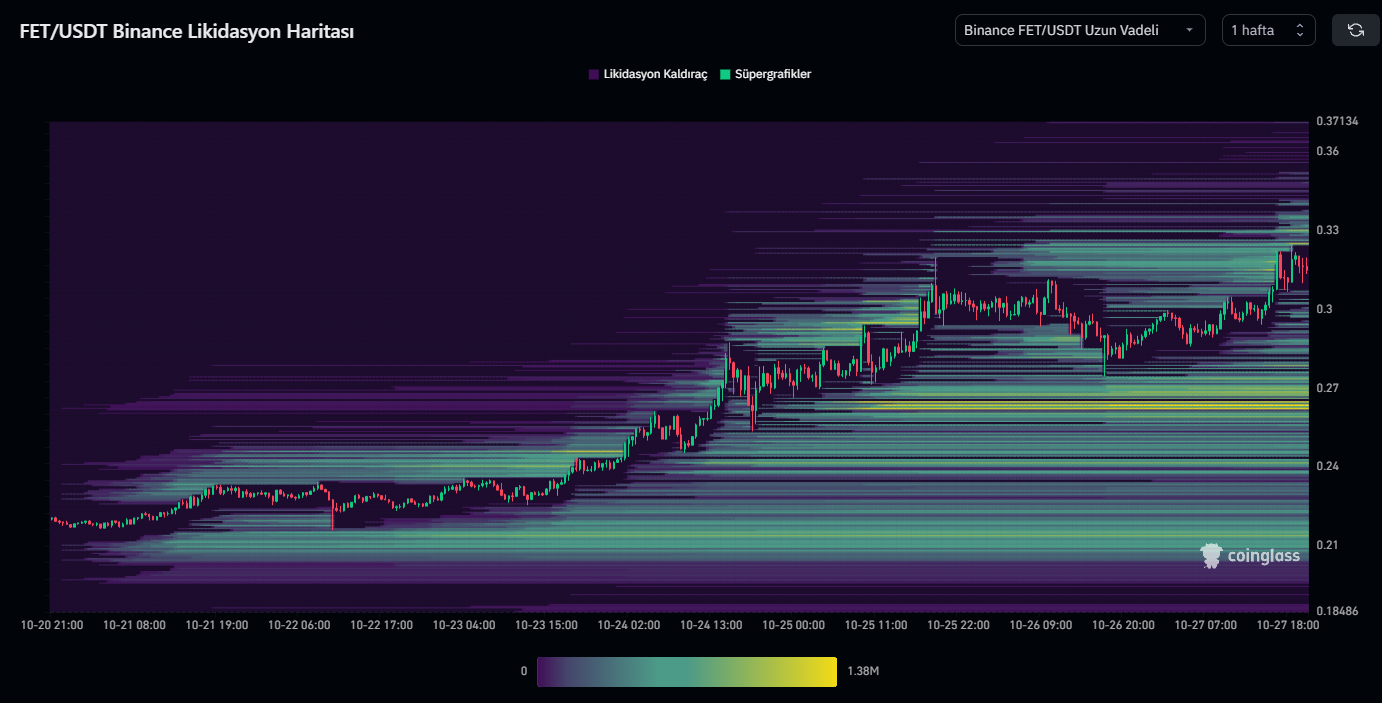 The analysis shared here are not investment advice; however, they present support and resistance levels that are believed to provide short to medium-term trading opportunities in the market. The responsibility for making trades and managing risks lies with the user. It is strongly recommended to use stop-loss orders in the trades that are shared.