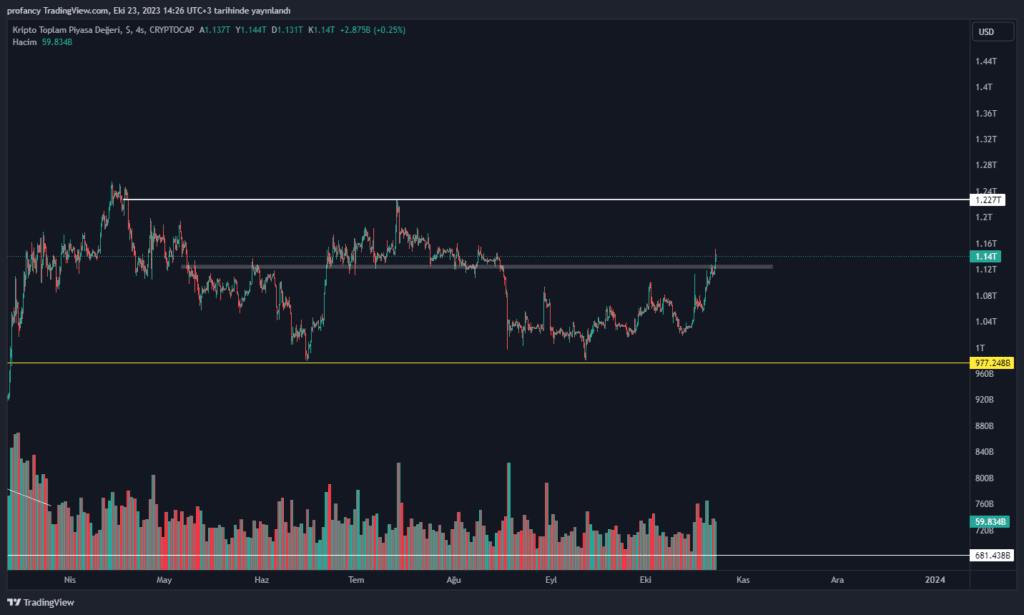 For the past two weeks, we have observed that the Crypto Market has diverged from the Nasdaq and S&P 500. With the rise of BTC, we have seen an increase in short positions.
While we don't trade based on this data, it's beneficial to take a look at the overall market situation and the current position of Usdt.d when making long or short trades.
The 1.128 trillion level had acted as resistance for the Total Market Value, but with the recent fake ETF news, external funds continued to flow into the market. Today, with a daily closing above the 1.128 trillion level, the market will likely aim to continue towards the 1.20 trillion level.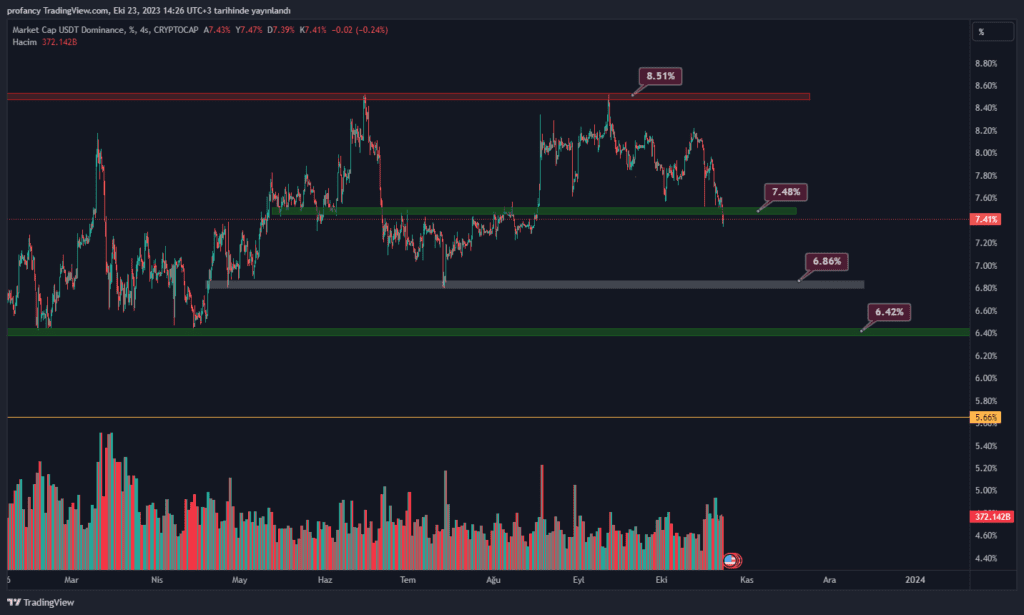 Another chart that we should look at in the market and which assists us is the Tether dominance chart. It has broken the support level at 7.50%, and there has been a 4-hour candle closing below it. As seen in the market cap chart, Usdt.d, which operates inversely correlated, has broken the support and a retracement towards the next interim support level at 6.86 is expected.
This indicates that short trades may be RISKY.
If the market's uptrend continues, it can be expected that Usdt.d will initially retrace down to 6.86% and then to 6.42%. It would make sense to close or take profits from trades in these zones.