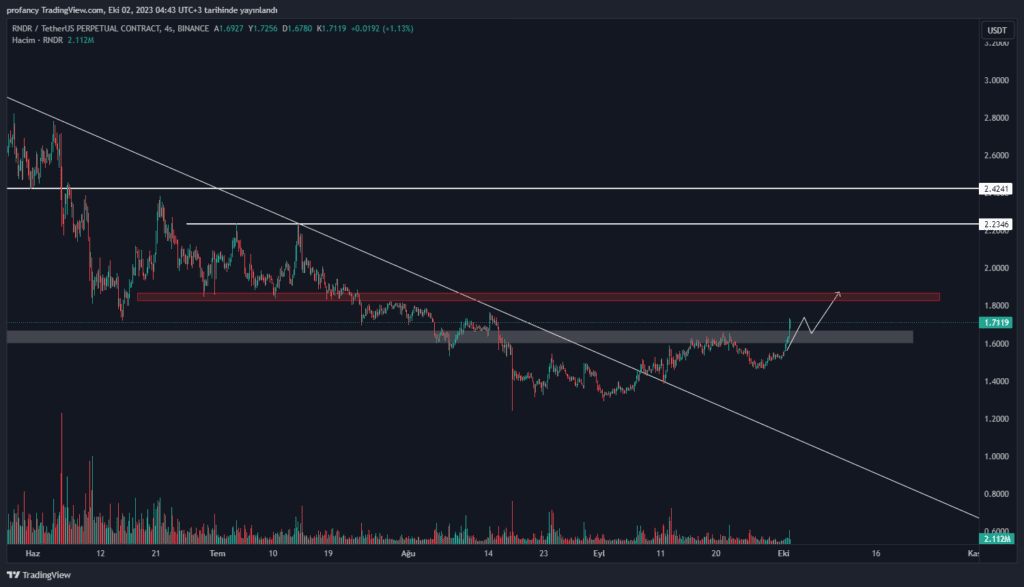 Will Rndr continue its rise?
Rndr has achieved a significant increase of around 10% with Bitcoin's rise, gaining a favorable position.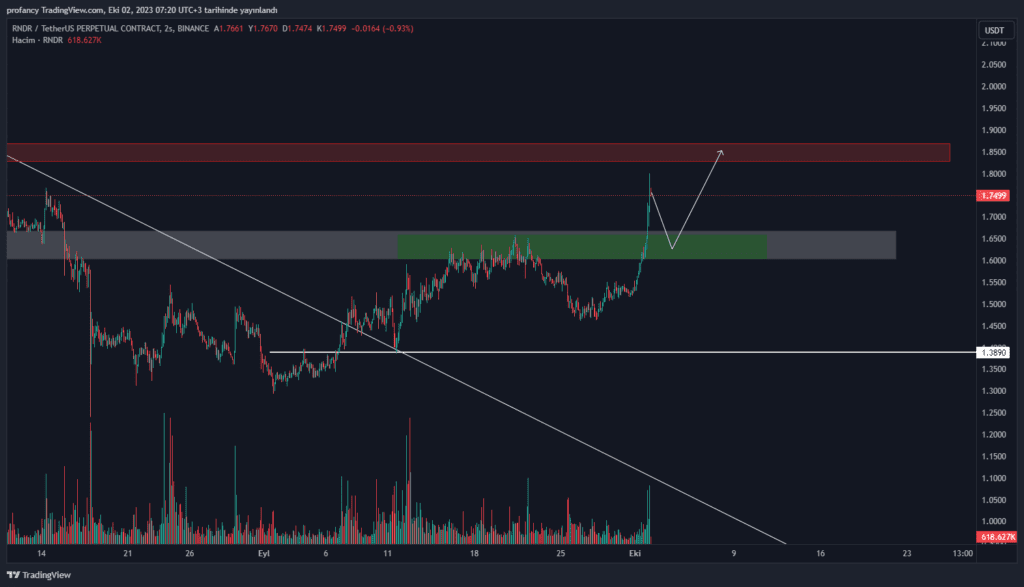 For a long position, it appears likely to receive a response from the range of $1.66 to $1.60, provided that the market does not show a downward trend.
In the event of a continued uptrend, the initial target area would be $1.83, followed by $2.04 and $2.24 levels.
Considering that BTC is also in a resistance zone, if it breaks the support zone, we can follow the first expected support at $1.47, followed by $1.38 levels.

The analysis shared here are not intended as investment advice, but rather as potential short to medium-term trading opportunities in the market. The responsibility for taking trades and managing risks lies with the user. It is strongly recommended to use stop loss orders when executing trades.