INJ
We can observe that the price made a manipulation move below the $6,620 level and then rapidly surged. Positions opened from the $6,620 support level provided the fuel for the upward movement.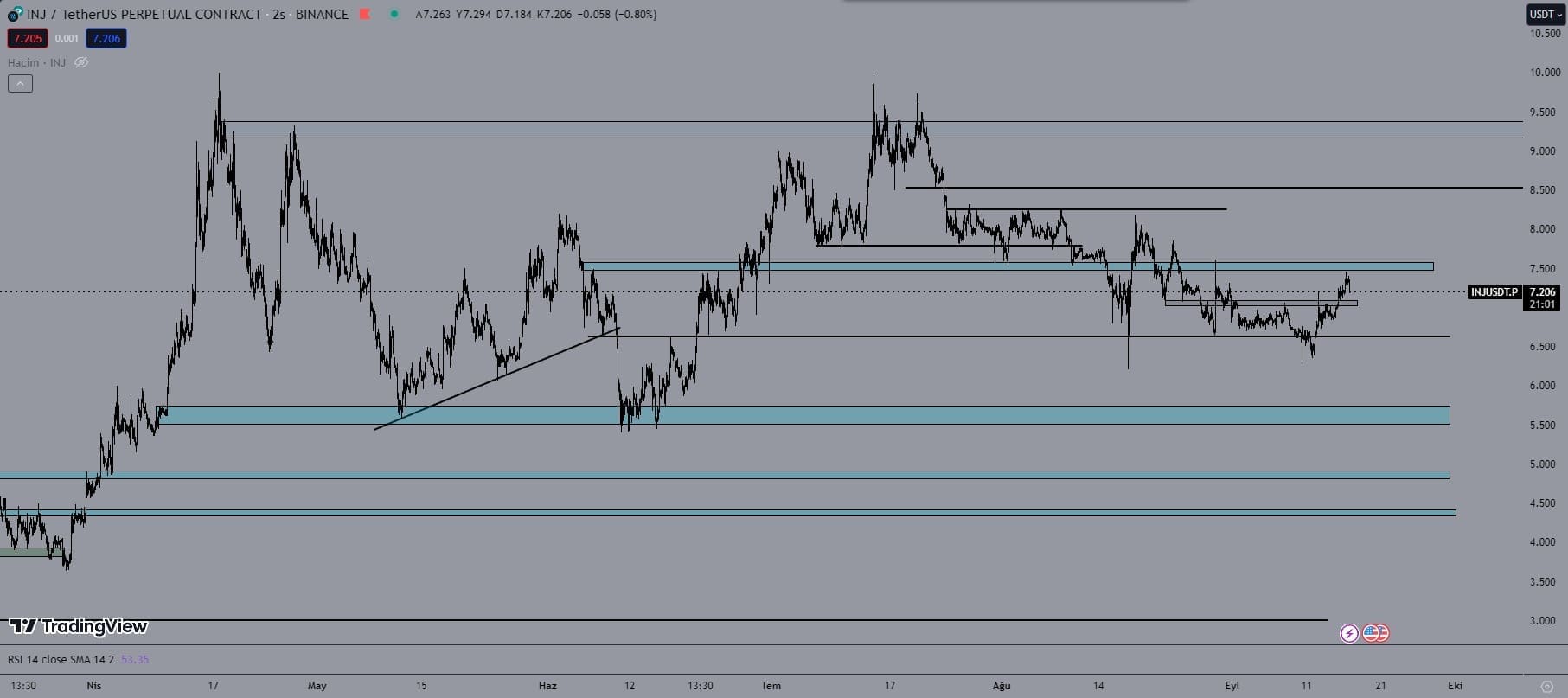 When I look at the lower time frame, I interpret the break above $7,050 as bullish. This level is the first intermediate support I'm watching. For the uptrend to continue, we shouldn't see higher time frame closings below this level. The major support, or what I can refer to as the previous weekly open (PWO) level, is at $6,634. If the price can't break above $7.50, I believe it will revisit this support level. If the uptrend continues, I expect the price to surpass $7.50 and close above that level. In this scenario, my first resistance level to watch is $8,255. During periods of low market liquidity, it's often more successful to wait for confirmations on lower time frames when approaching support or resistance levels, rather than placing direct orders.
RNDR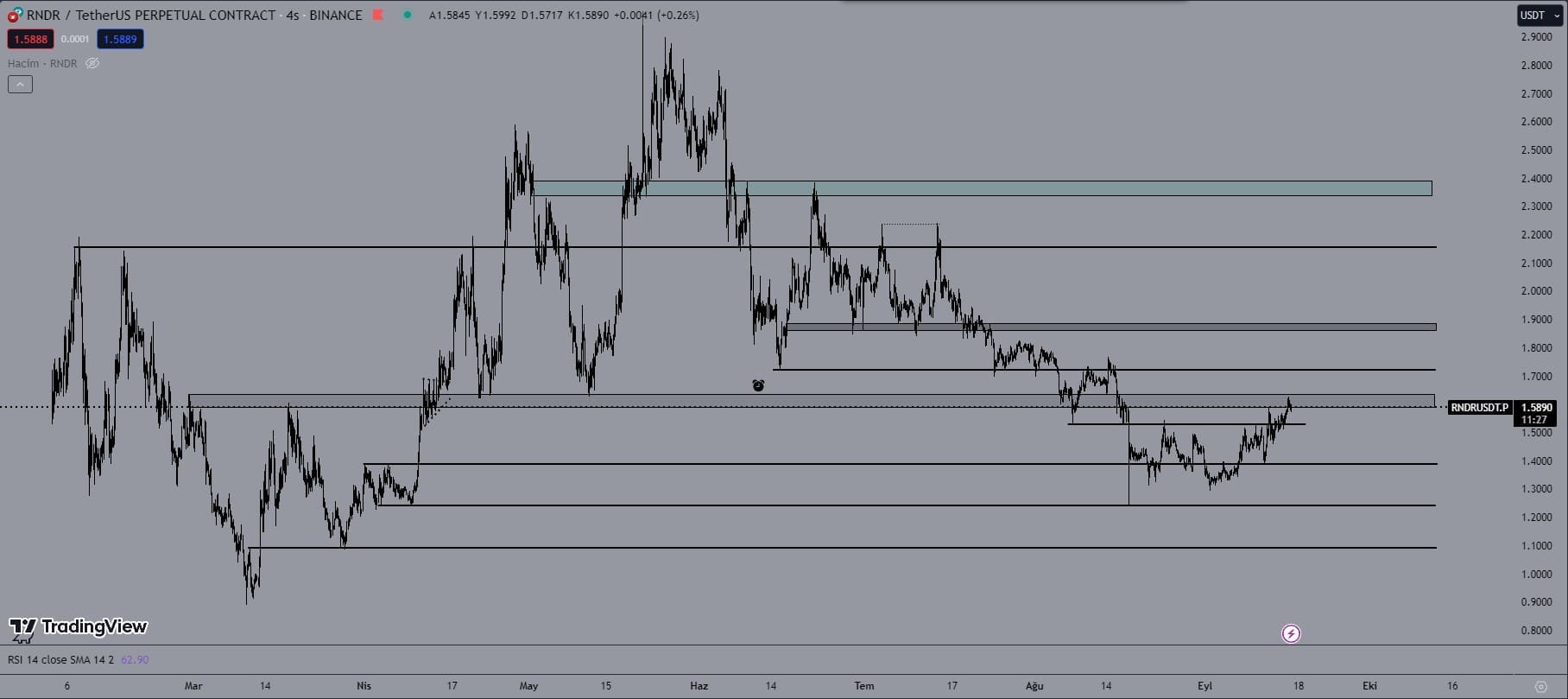 The price has been spending time below the resistance zone. With the market gaining momentum, it experienced a 15% increase from the $1.39 level. The first intermediate support level I'm monitoring is around $1.525. To sustain the uptrend, I believe the price should avoid closing below this level. If it manages to break above the $1.60-$1.62 resistance zone, the first level I expect it to test is $1.724.
The analysis shared here are not intended as investment advice, but rather as potential short to medium-term trading opportunities in the market. The responsibility for taking trades and managing risks lies with the user. It is strongly recommended to use stop loss orders when executing trades.