The U.S. Securities and Exchange Commission (SEC) withdrew its accusations last night against Ripple Labs and two senior executives, which it had filed in 2020 alleging an unregistered securities offering worth $1.3 billion.
The Southern District Court of New York recently stated that Ripple's XRP offering and sale did not constitute an investment contract, and it was considered a victory for XRP.
In fact, XRP recorded its highest single-day percentage increase in the last three months at 6.5%. According to CoinDesk data, the value of XRP rose from 50 cents to 53 cents following yesterday's news.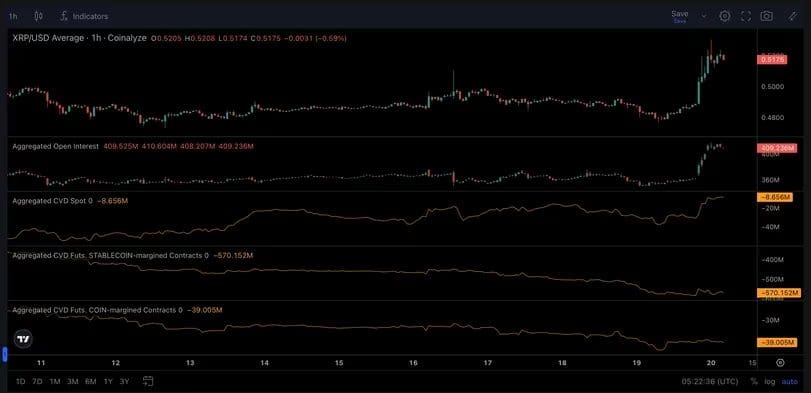 According to data obtained from Coinalyze, this rise in XRP's value indicates an increase in the number of buyers in the market. A rising CVD (cumulative volume delta) indicates an increase in the number of buyers, while a negative sloping CVD shows an increase in the number of sellers. In this case, a rising CVD was reported.