The X account belonging to the internationally renowned American rapper Nelly was stolen by computer hackers for cryptocurrency phishing fraud. ZachXBT revealed that rapper Nelly's X account had been compromised, and the hacker was attempting to lure people to a cryptocurrency phishing site using the account.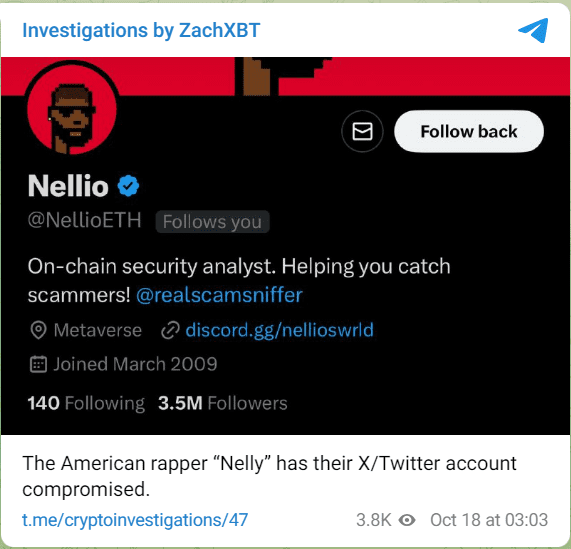 They Changed His Profile to Security Analyst
The attacker changed Nelly's profile, presenting themselves as a security analyst for a web-based security solution called "Scam Sniffer." They added information in the biography section stating, "Helping you catch scammers @realscamsniffer." However, this profile was later completely removed.
Finally, representatives of rapper Nelly have not made any statements so far, and an investigation into the matter continues. The exact number of people who have been scammed is still unknown.
Source: The Block