Recent statistics from crypto analytics firm Coin Metrics show a significant drop in Ethereum transaction fees, approaching the lowest levels seen in 2022. The reason for the decrease is the decrease in on-chain activities such as NFT transactions, meme coin trading, and Telegram bot interactions.
According to data from Etherscan, the current average fee for Ethereum transfers reaches $1.83, while Uniswap token swaps cost around $4.17. These rates are close to the low fees observed following the FTX bankruptcy last November.
Due to the decrease in gas demand, internal Ethereum statistics are also decreasing. Few such instances have been reported since the merge in September 2022. Ultrasound.money data shows that 4,092 new ETH tokens worth approximately $6.6 million were mined last week.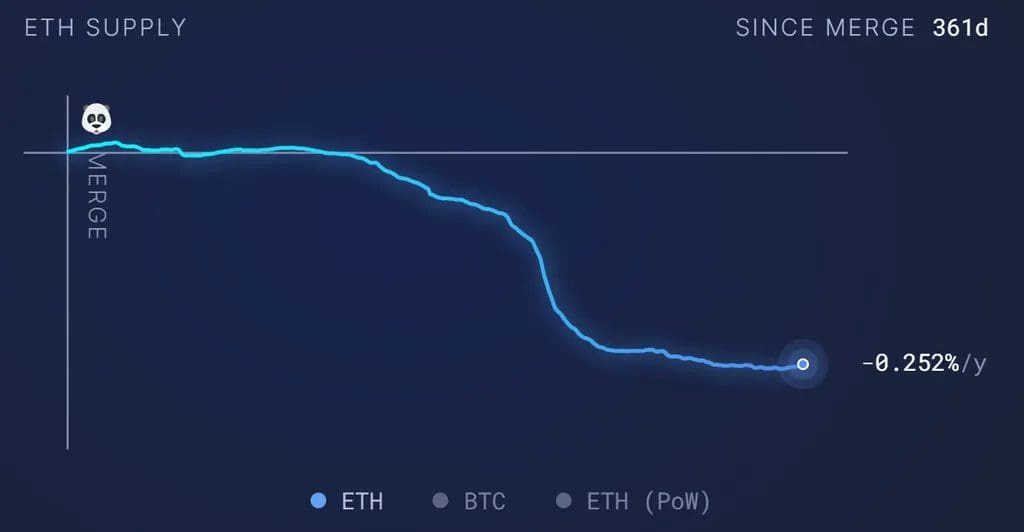 2023 started strong for Ethereum with a surge in NFT transactions, largely driven by the Blur token airdrop and the rise in ETH prices. Meme coin activities also had a positive impact on the second quarter of the network. However, since then there has been a noticeable lull in on-chain activity, with a slight increase this September.
"Daily active addresses and transactions have more or less been sideways for the past year. Active addresses hovering around 400,000, and transactions 1 million," Nansen analyst Martin Lee told Decrypt.
Lee also noted a change in gas consumption last month "The largest gas consumers have been DeFi-related, with NFTs dropping off."
NFT Market Is Having Hard Times
NFT sales volume has not recovered since the second quarter of this year. Crypto Slam data shows that the NFT market has more than tripled in revenues and the number of wallets trading NFT since the second quarter.

Similarly, Telegram bots like Unibot and Banana Gun have seen a decrease in their activity after peaking in July and August, according to dashboards from anonymous data analyst Whale_hunter.
Source: Decrypt