In the Solana analysis I shared in recent weeks, we can see that the support levels I mentioned have worked. It experienced an 18% rise from the level of $20.88 as the market continued.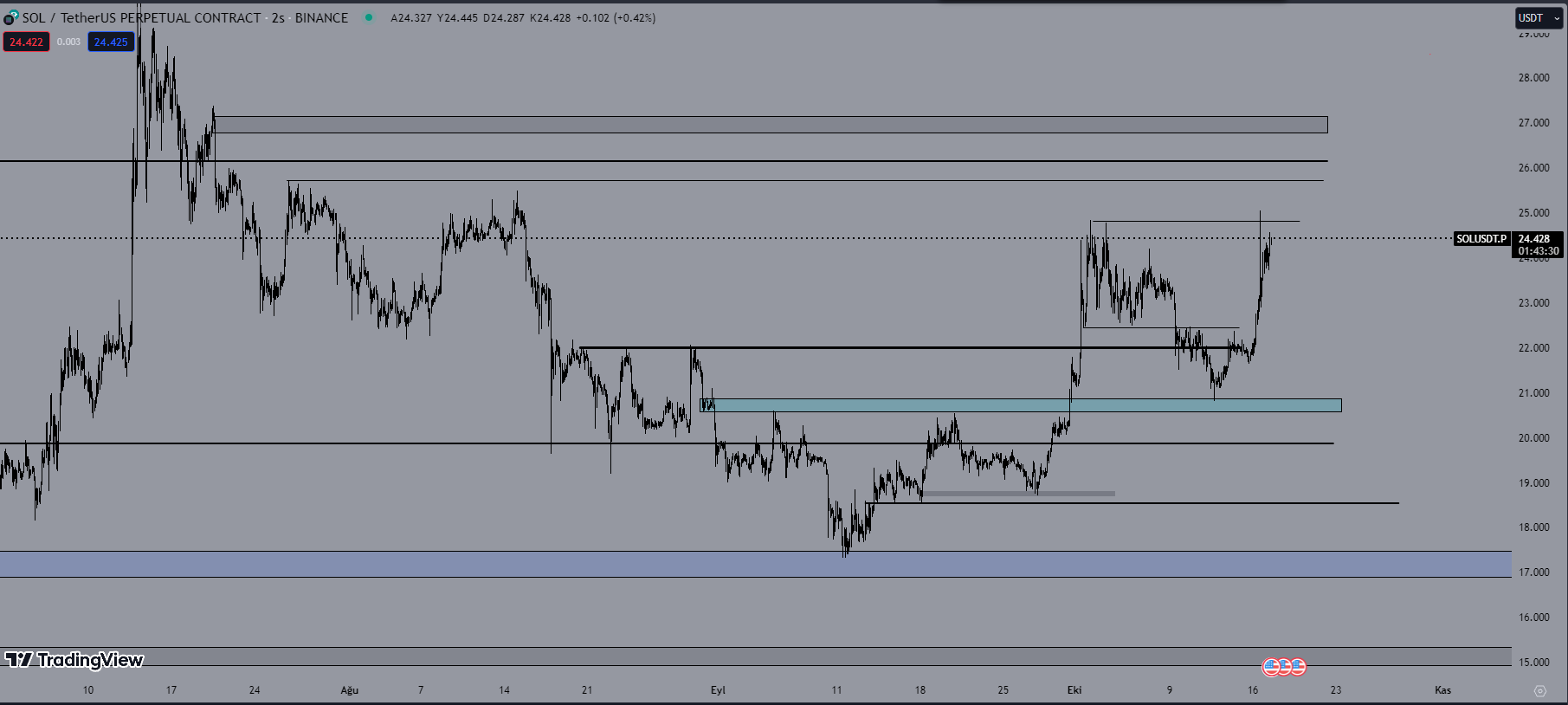 Liquidity at the $24.82 level has been cleared by the price. Despite retracements in the market after the ETF news was denied, Solana was not significantly affected by this. We can see that the price is holding strong. At this point, the first resistance level I will be watching is in the range of $25.727 to $26.100. If the price shows weakness in this area, we can expect a wick down to the range of $26.882 to $27.1, with short trades aiming for $22.25. However, if it maintains stability above this level, the price may aim to test $30. The first support level I'm tracking is in the range of $22.45 to $22.10.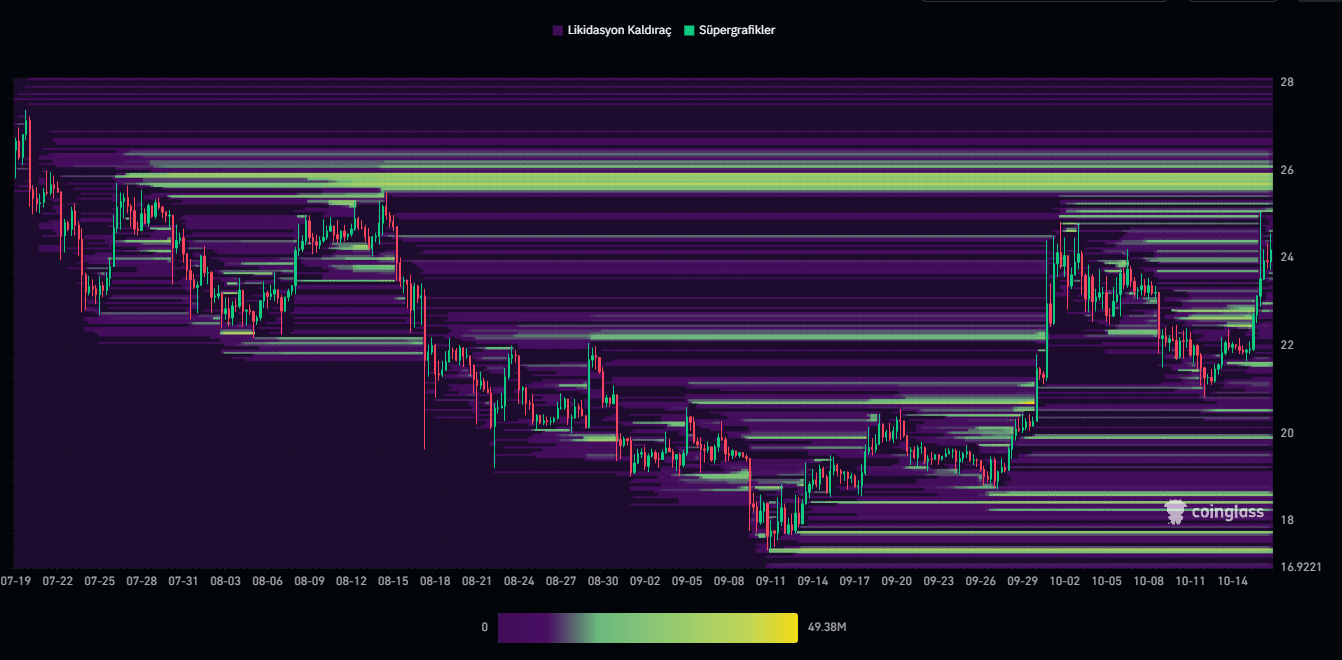 When we look at the liquidation map, we can see significant liquidity around the $26 levels.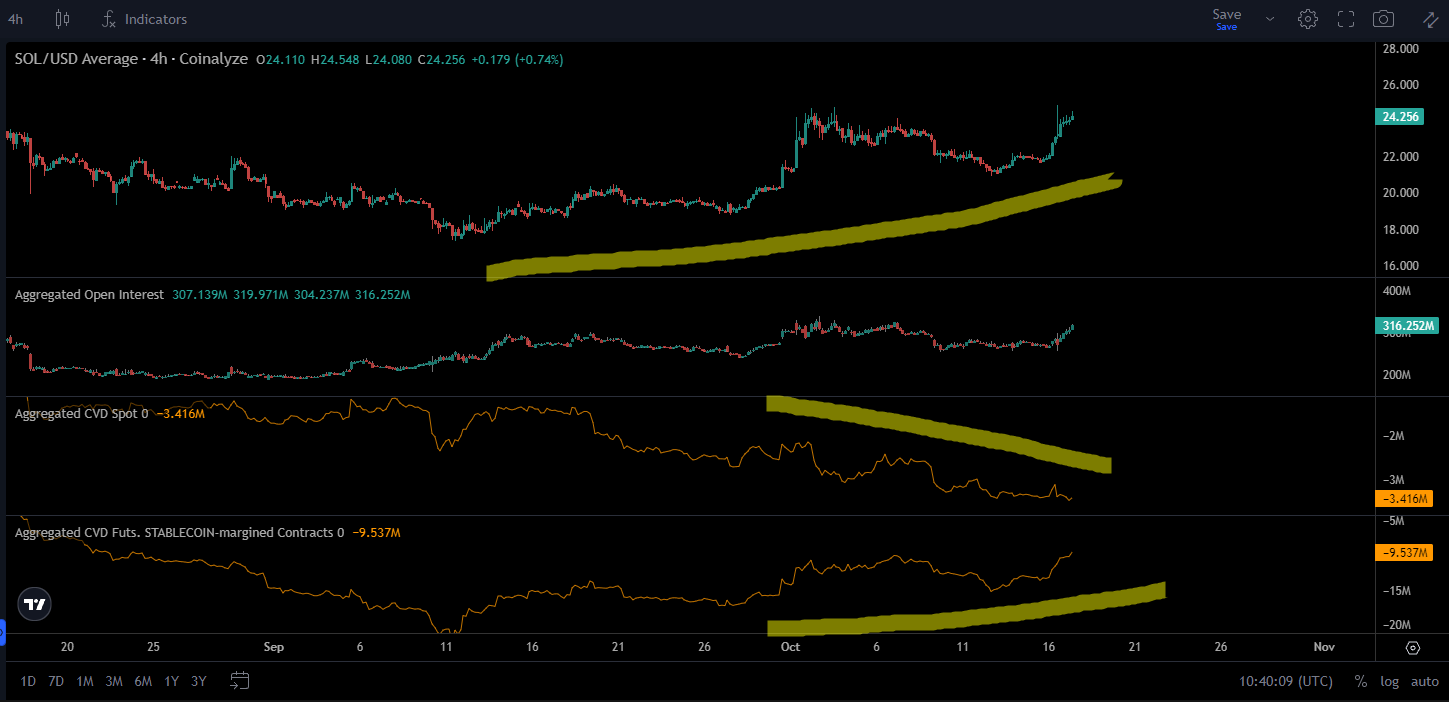 When we examine this chart, we can interpret that the price increased due to leveraged positions rather than spot trading.
The analyses shared here are not investment advice; however, they present support and resistance levels that are believed to provide short to medium-term trading opportunities in the market. The responsibility for making trades and managing risks lies with the user. It is strongly recommended to use stop-loss orders in the trades that are shared.