Solana has been one of the top-performing coins in the market since last week, experiencing an approximate 30% increase in value.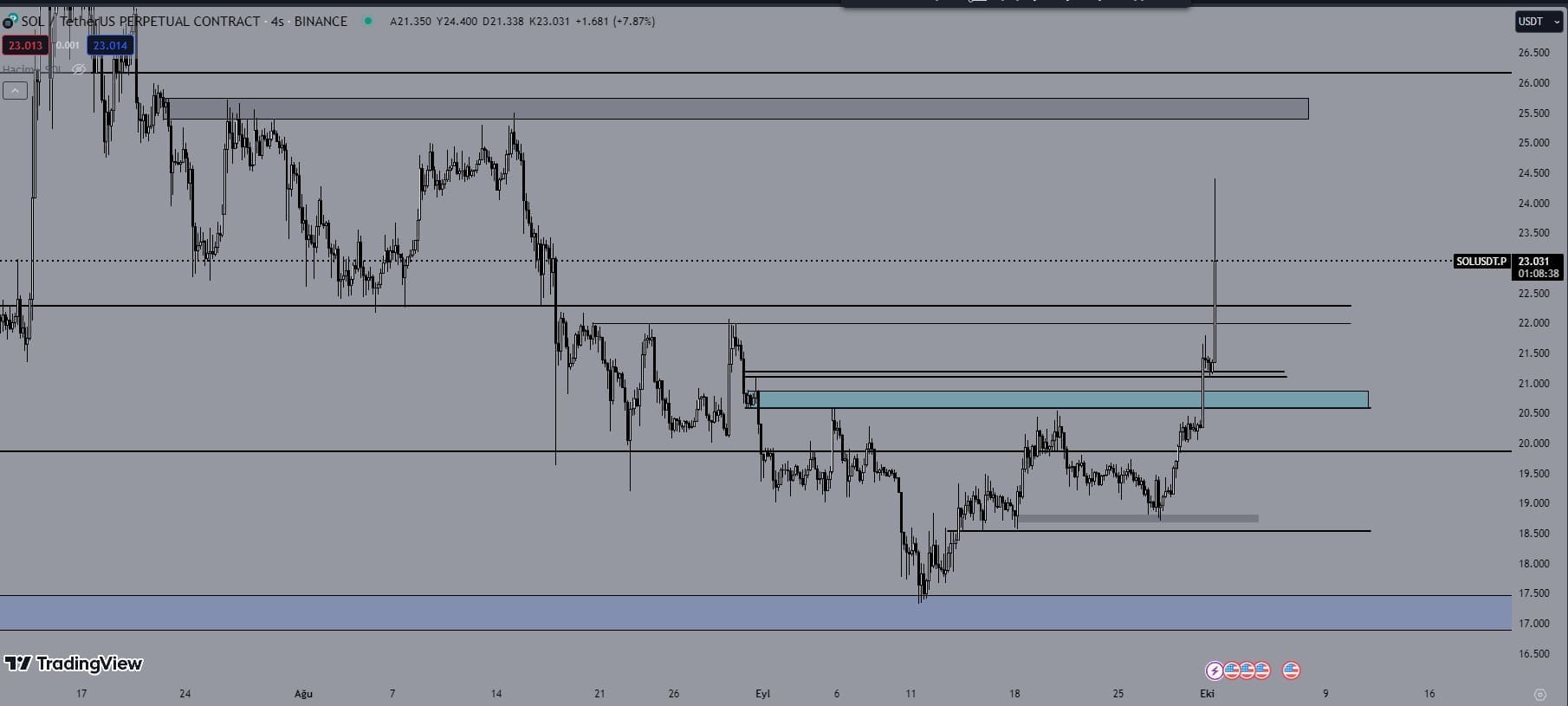 With the bounce it took from the $18.75 level, it convincingly broke the $20.60 resistance with substantial volume. The first support level I'm keeping an eye on is in the range of $22-$22.20. In the event of a retest at this level, long positions aiming for $26 can be considered. There are open short liquidations at the $26 level. If the market doesn't lose its bullish momentum, the first area I expect the price to test is the $26 region. In the case of a potential downturn, if the $22 level doesn't hold, the second support level I'm monitoring is $20.80-$20.60.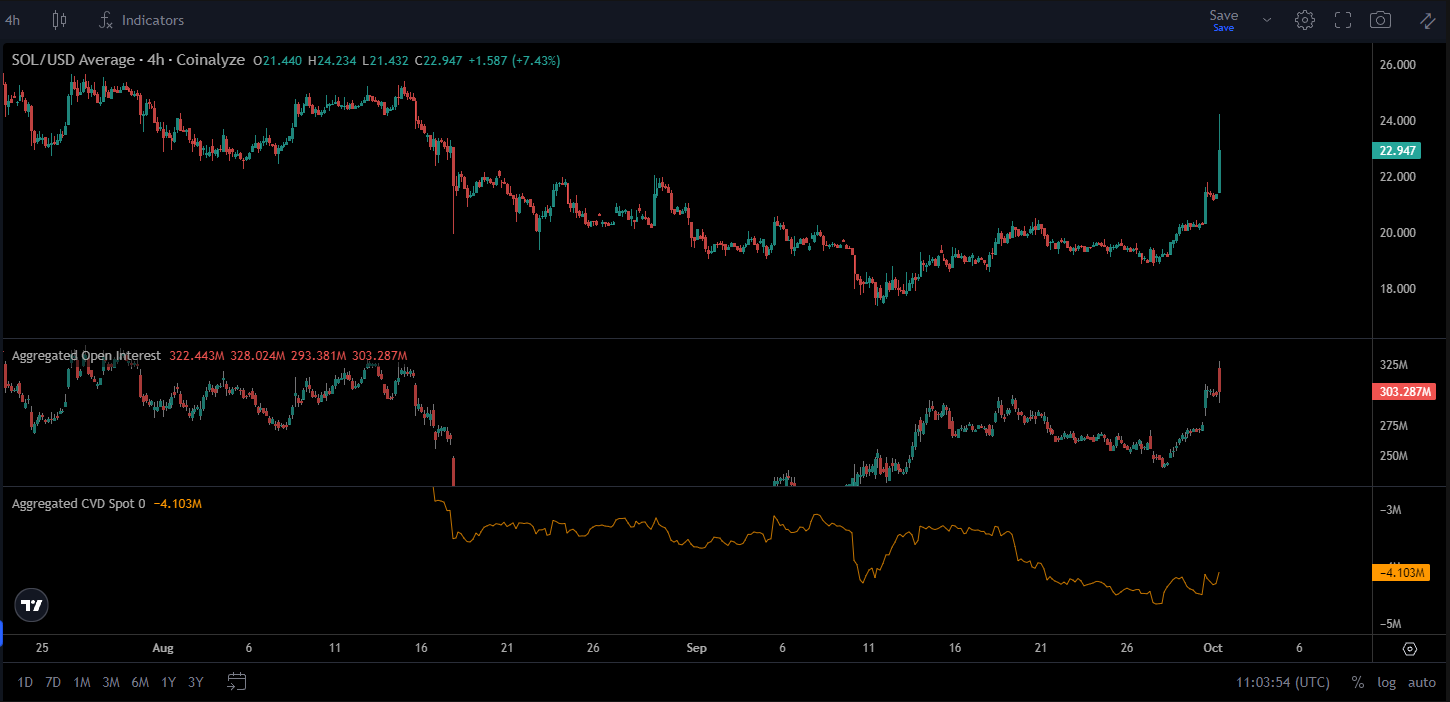 I'm not seeing a lot of eager buying on the spot side. It seems like the price is continuing its ascent due to trading on the futures side.
The analysis shared here are not intended as investment advice, but rather as potential short to medium-term trading opportunities in the market. The responsibility for taking trades and managing risks lies with the user. It is strongly recommended to use stop loss orders when executing trades.