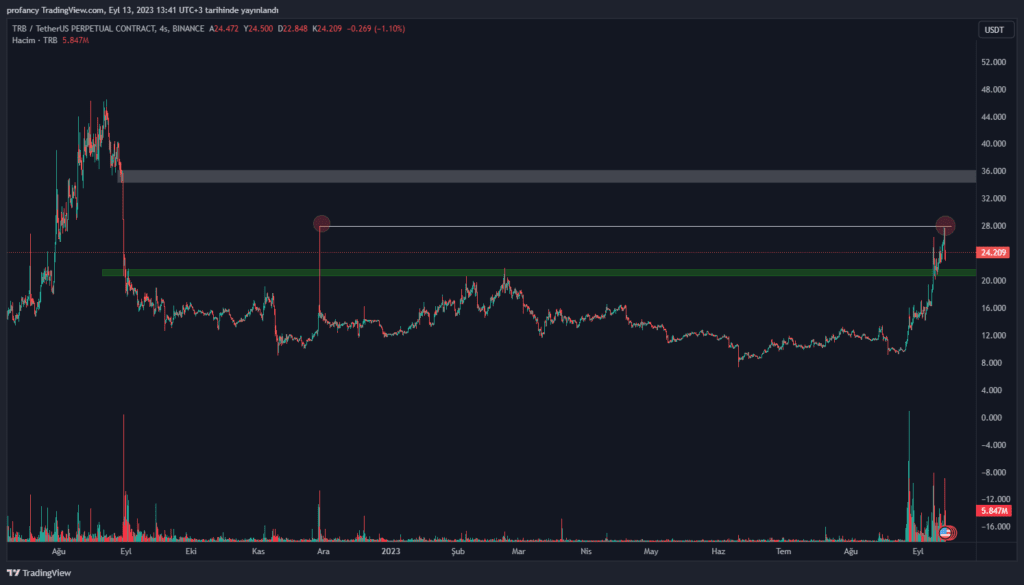 Over the last three weeks, $TRB, which had experienced nearly a 200% increase, suffered a significant drop of around 20% last night in conjunction with the impact of profit-taking following the recent rally.
While the range of $21.50 to $20.50 could potentially act as support, the funding rate is still around -2.5%, suggesting the possibility of a sharp upward move before any significant downturn.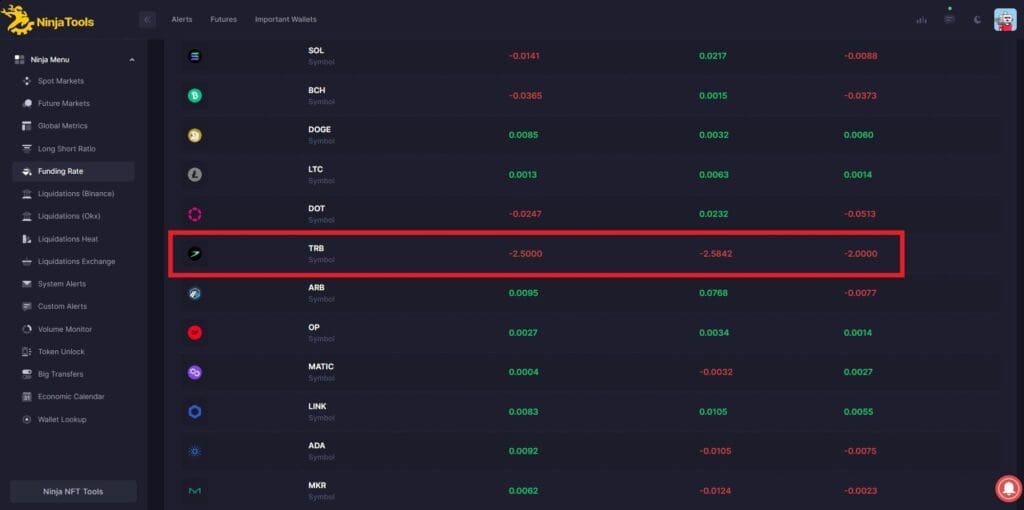 https://beta.ninjatools.io/Crypto/FundingRate

As seen on the daily chart below, should there be a potential rise, the first target would be to fill the imbalance gap at the $35 level, with aspirations to test the $46 price range, which was last seen in August 2022, should the funding rate not return to normal.
As long as the funding rate remains high and negative, around -2.5% or similar levels, it may be expected that the uptrend will continue until short positions in high and negative pairs are closed or liquidated.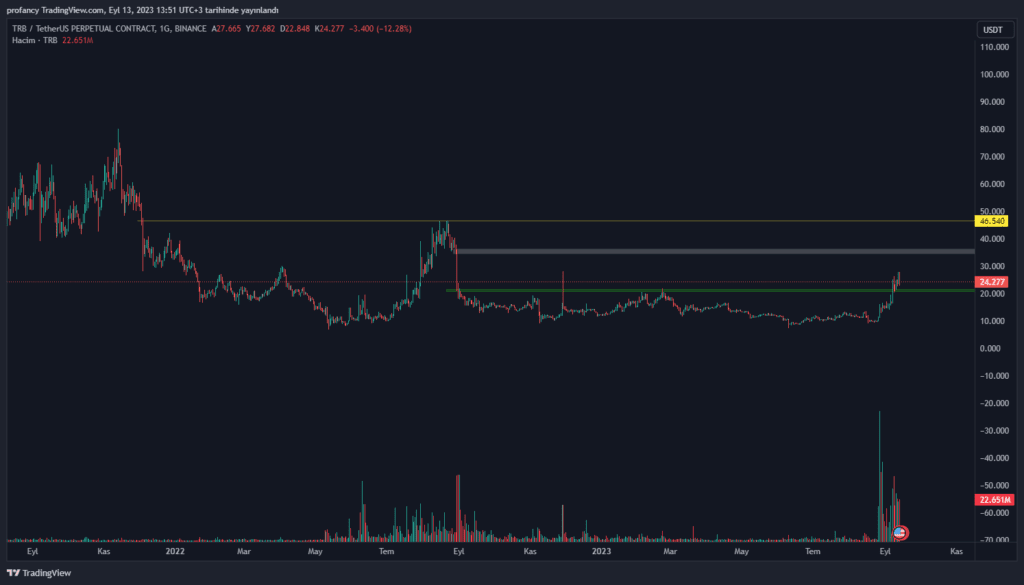 The analysis shared here are not intended as investment advice, but rather as potential short to medium-term trading opportunities in the market. The responsibility for taking trades and managing risks lies with the user. It is strongly recommended to use stop loss orders when executing trades.