Payment giant Visa has initiated a pilot program that includes the Solana blockchain to further enhance stablecoin payments.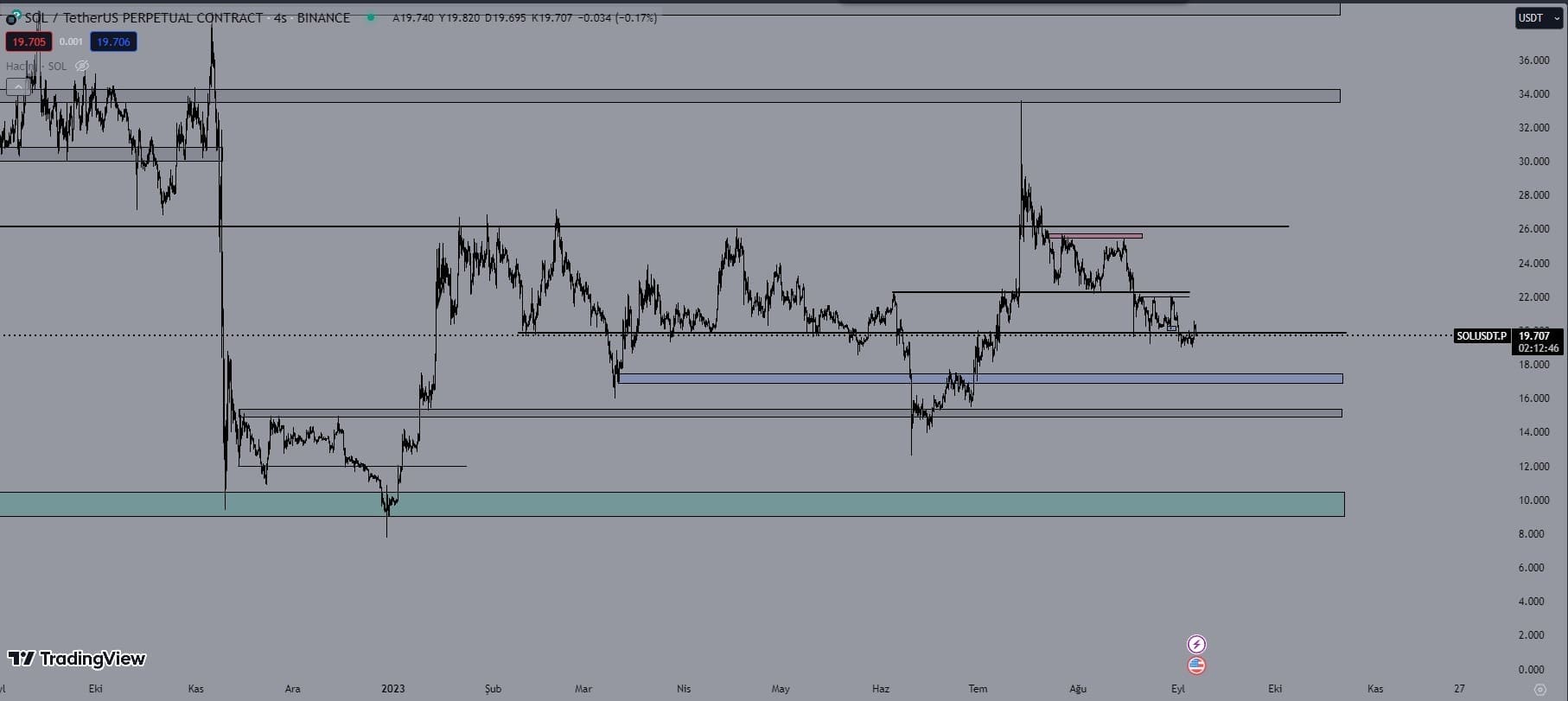 In response to the news, there was an immediate 6% surge, but the price quickly retraced to its initial level when the news first broke. This indicates that there may be insufficient buying pressure in the market.


The current level is the $19.90 support level. If we see a close below this support, my first intermediate support to watch is in the range of $17.40 to $17. Major support, on the other hand, is around $15.20, marked by the gray area on the chart. If the price reaches this level, I'll be looking for a breakdown on lower timeframes, and if that breakdown occurs, I may consider long positions.
In a potential bullish scenario, I would expect the price to revisit the $22 range if we see closures above $19.90. If there are daily closures above the $22 to $22.30 range, I would anticipate it to test the resistance in the higher range around $25.50.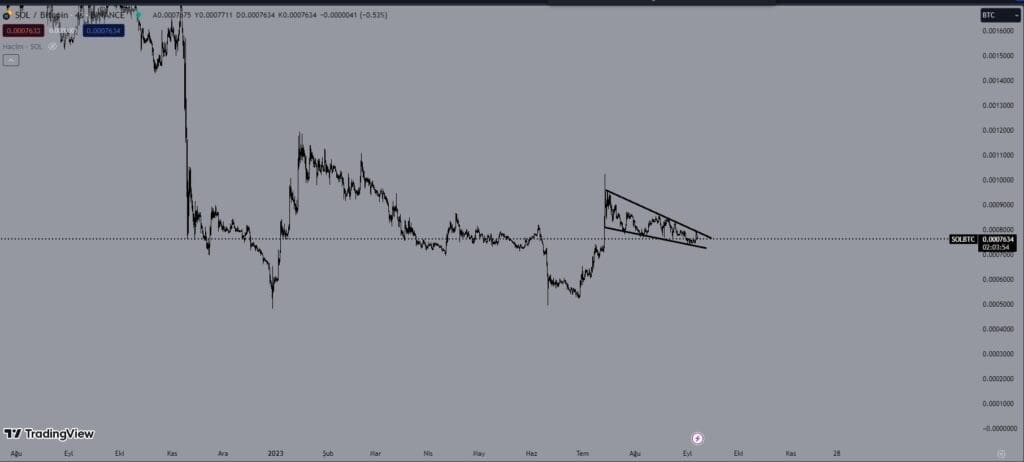 I've noticed the formation of a bullish falling wedge pattern in the SOL/BTC pair. It's worth keeping an eye on."

Sometimes in these situations, even though the immediate impact of such positive news may not be visible, I've observed several times before that if the market continues to move, the coin with the news tends to show positive divergence. When I see potential reversal signals, my first choice for long trades is often coins with such narratives.
The analysis shared here are not intended as investment advice, but rather as potential short to medium-term trading opportunities in the market. The responsibility for taking trades and managing risks lies with the user. It is strongly recommended to use stop loss orders when executing trades.