In a bold move bridging the digital and physical realms, Pudgy Penguins, a rising collection in the NFT landscape, is fortifying its presence in the real world. Its recent collaboration with Walmart is also a testament to this endeavor.
Walmart Brings Pudgy Penguins Toys to Its Shelves
Pudgy Penguins, one of the trending NFT projects, is preparing to enter the physical toy world with Pudgy Toys, a brand development company. The company announced last week that it plans to launch a total of 26 different Pudgy toys in nearly 2,000 Walmart stores.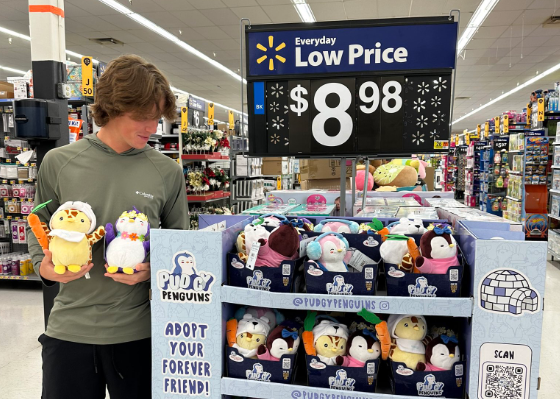 The most striking aspect of Pudgy Toys being offered for sale was that these toys were associated with an NFT. Each toy will come with a unique document through which users can access the world of Pudgy. Additionally, by scanning QR codes, users can request special features for digital Pudgy characters on the zkSync Era blockchain.
A Massive Increase in Pudgy Penguins' Transaction Volume
The collaboration between Pudgy Penguins and Walmart has positively reflected Pudgy Penguins' transaction volume. According to data from The Block's Data Dashboard, between September 24 and October 1, Pudgy Penguins' transaction volume increased by 241%, reaching $3.32 million. This was the highest weekly volume achieved since July.
Introduced in July 2021, Pudgy Penguins became one of the leading projects in the NFT space. With approximately 8,888 unique NFTs, the project aims to establish its presence in the real world through this collaboration. The current value of the collection stands at 4.9 Ether with 4,500 owners.