Developments are unfolding in the case between the U.S. Securities and Exchange Commission (SEC) and Terraform Labs, along with its founder Do Kwon. Earlier this year, the SEC accused Terraform Labs and Kwon of conducting a multi-billion dollar fraud.
With a recent development, the SEC has requested a summary judgment in the case, which would be based on statements and evidence without a full trial.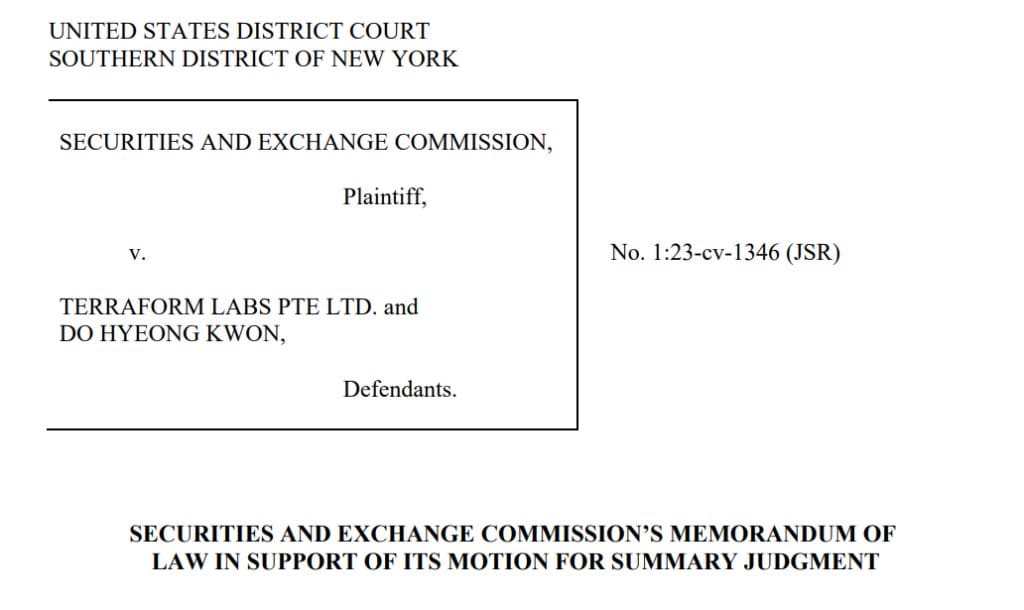 Summary judgment is typically sought when evidence is clear enough to decisively rule in favor of one party or against another. With this move, the SEC appears to want to conclude the case without prolongation and expedite the judicial process.
According to statements made by the SEC, Kwon and Terraform Labs are accused of misleading investors by presenting Terra and LUNA tokens as securities, which would mean a violation of securities laws. The SEC is displaying a firm stance against Do Kwon and Terraform Labs in this matter.
Lawyers Asking to Dismiss the Claims
The lawyers of the parties are also actively working on the issue. Last week, Terraform and Kwon's attorneys submitted a similar petition to the federal judge asking to dismiss the SEC's claims.
SEC Displeased with Jury's Attitude
In its court submission, the SEC criticized the jury's leniency towards Do Kwon. It is alleged that the jury members hesitated to acknowledge Kwon's role in facilitating the frauds that led to Terraform Labs' bankruptcy.
The request for summary judgment can be seen as an important step towards clarifying the legal process as soon as possible and freeing the market from this uncertainty. However, whether this request will be accepted and what the outcome of the case will be is currently in the hands of the judiciary.
Source: Cointelegraph