fter the FTX crisis in 2022, Alameda Research went bankrupt. Now, there are claims that this company printed almost half of all Tether (USDT) coins. Some documents have emerged showing that almost half of Tether is printed by this company.
Alameda Research was a cryptocurrency trading company founded in partnership with Sam Bankman-Fried and Tara Mac Aulay. The company is currently accused of being responsible for minting $39.55 billion worth of USDT. According to the shares of Coinbase Product Manager Conor Grogan, this amount corresponds to 47% of Tether's total supply in circulation.
This reveals that Alameda's assets under management were more than the amount of Tether printed at that time.
According to Forbes' "World's Billionaires" annual report, Sam Bankman-Fried data stated that during the peak period, Alameda's total assets under management (AUM) were less than the amount of USDT minted.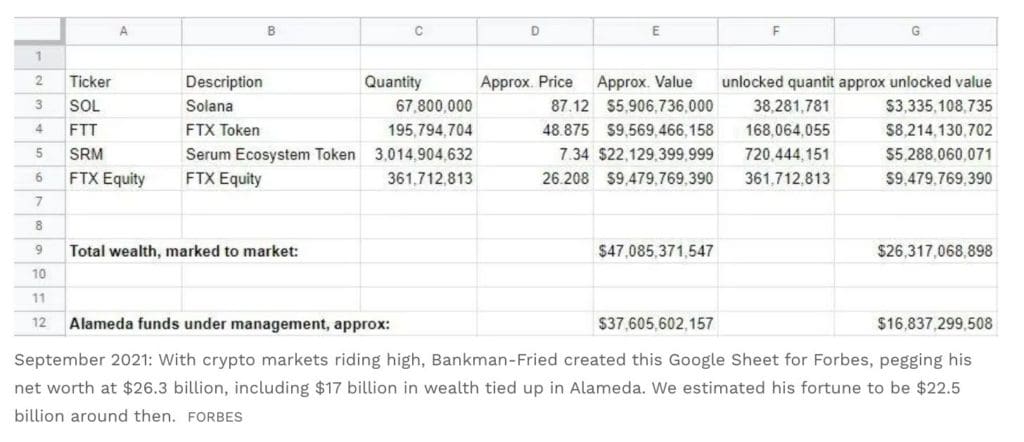 There is a more complicated situation with Tether. It is quite difficult to follow Tether's burning processes. One of the main reasons for this is that these burning processes occur with coordination outside the blockchain. In other words, Tether does not have a system like traditional deposit addresses. Instead, users and companies transfer their funds directly to Tether's "treasury." For this reason, it does not seem easy to keep track of fund movements.
Considering that all USDT payments made via FTX are made by Alameda, it turns out that they made a transaction of 3.9 billion USDT. Moreover, a large part of this amount was used in just 2 days, especially during the great activity in the Luna market in May.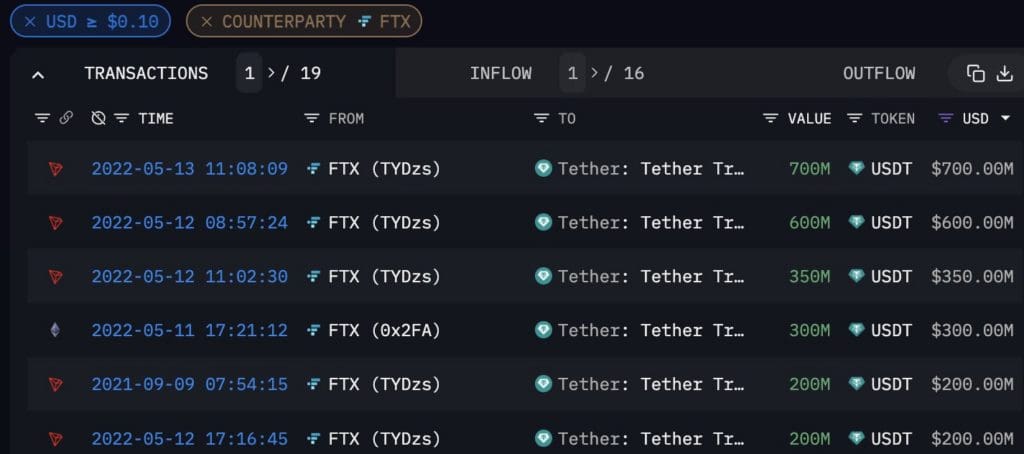 In another document compiled by Protos, Cumberland, the crypto trading arm of global market maker DRW Holdings, is the second largest buyer of USDT. Cumberland has purchased 23.7 billion USDT from the Tether treasury since 2014. A significant portion of this acquisition, specifically 74% or 17.6 billion USDT, occurred last year alone.