Tether, known as one of the largest stablecoin issuers in the crypto world, has recently been closely watched by both investors and industry followers due to its lending policies. Despite announcing its decision to nullify loans in 2022, Tether showed a deviation from this decision in 2023.
Statements from 2022 Indicated Otherwise
Tether had announced at the end of the previous year that it would reduce its stablecoin loans to zero. However, looking at the 2023 data, it's observed that the company didn't entirely refuse demands for such loans. Particularly, long-term customers requested lending for USDT stablecoin.
The latest quarterly report shows that a significant portion of Tether's assets come from its lending activities. This value, which was 5.3 billion dollars in the previous quarter, rose to 5.5 billion dollars as of June 30.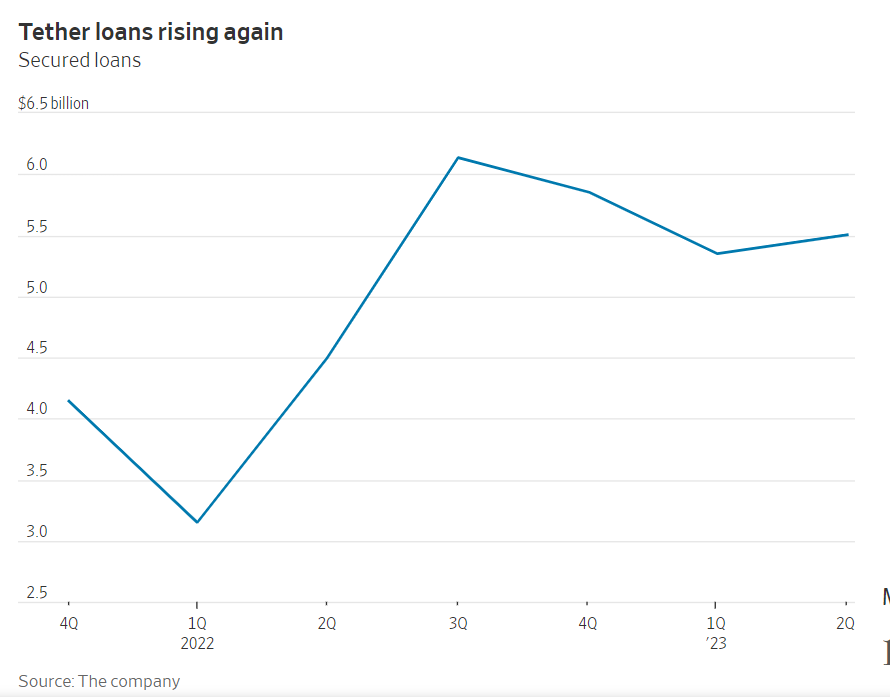 Tether officials attribute this increase to short-term loan requests from customers with whom they have "long-standing relationships,". The company spokesperson emphasized that their decision to reduce these types of loans to zero by 2024 is still in effect.
However, a report published by the Wall Street Journal in December 2022 raised some concerns about Tether's lending policies. The report contains allegations that Tether's loans are not fully collateralized, suggesting that this situation could challenge Tether's ability to make payments, especially during crisis periods.
Source: WSJ