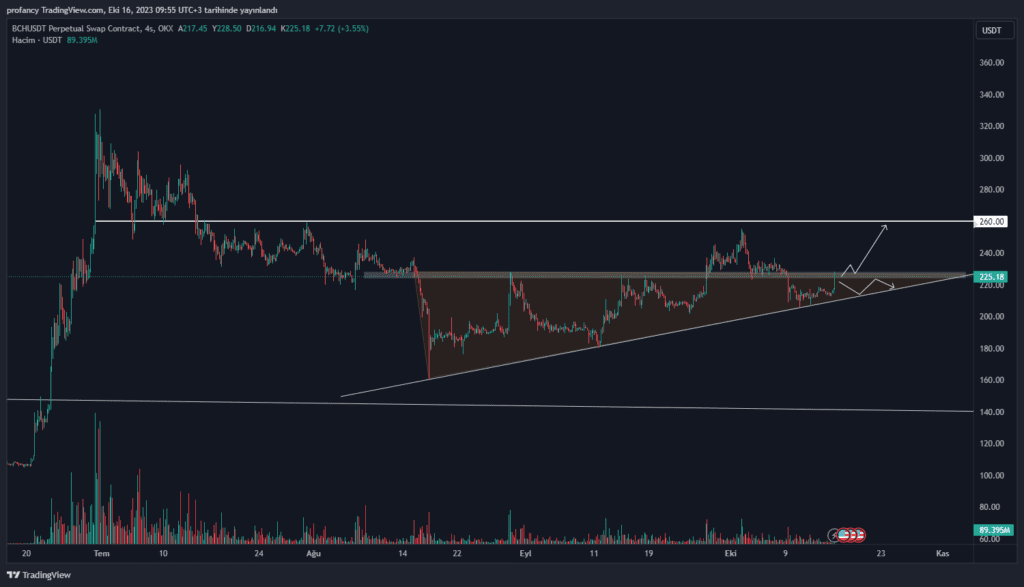 With the rise of Bitcoin, $BCH is expected to target the $260 level following its breakout from the SR flip area. As seen on the chart, BCH has been progressing within a triangular structure and is now entering the final phases of consolidation.
Depending on the market's direction, it would be sensible to enter a trade upon a breakout, followed by a retest. In the event of a downside break of the triangle, the range of $205 to $200 could be the initial support level.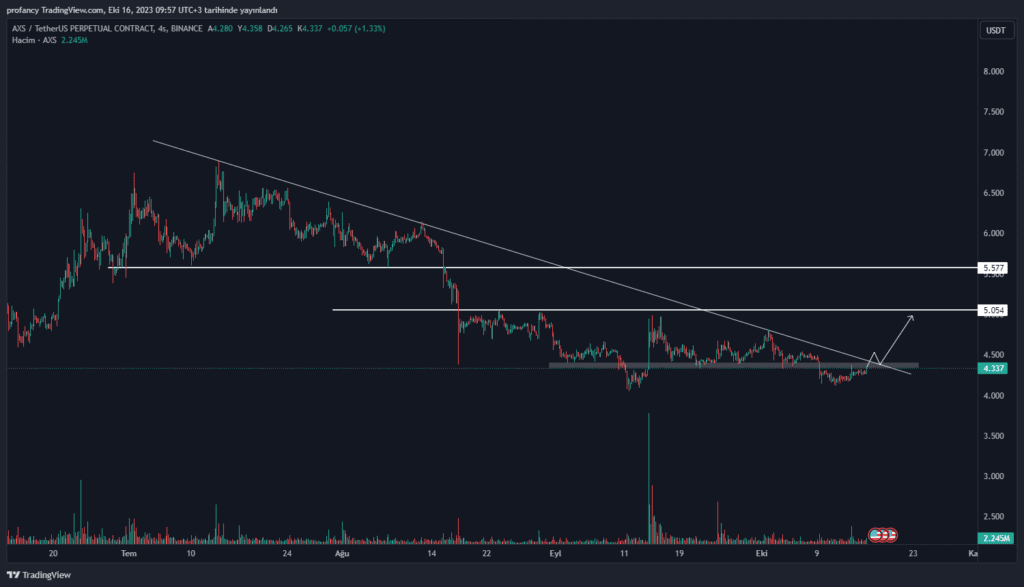 As we approach the token unlocking for $AXS in a few days, it is observed that funding has turned negative.

For funding, visit this link.
Token unlock, visit this link.

Despite the expected selling pressure and declines in the respective coin in past lock unlocks, we have seen uptrends, likely driven by the need to close existing short positions.
With the descending trend in $AXS and the breakout of the horizontal region at $4.40, it might be worth trying a long position with relatively low risk from the intersection retest. In the event of an uptrend, the primary goal would be to clear short positions around the $5 level.

The analyses shared here are not investment advice; however, they are considered support and resistance levels that may provide short to medium-term trading opportunities in the market. The responsibility for taking trades and managing risks lies with the user. Using stop-loss orders in shared trades is strongly recommended.